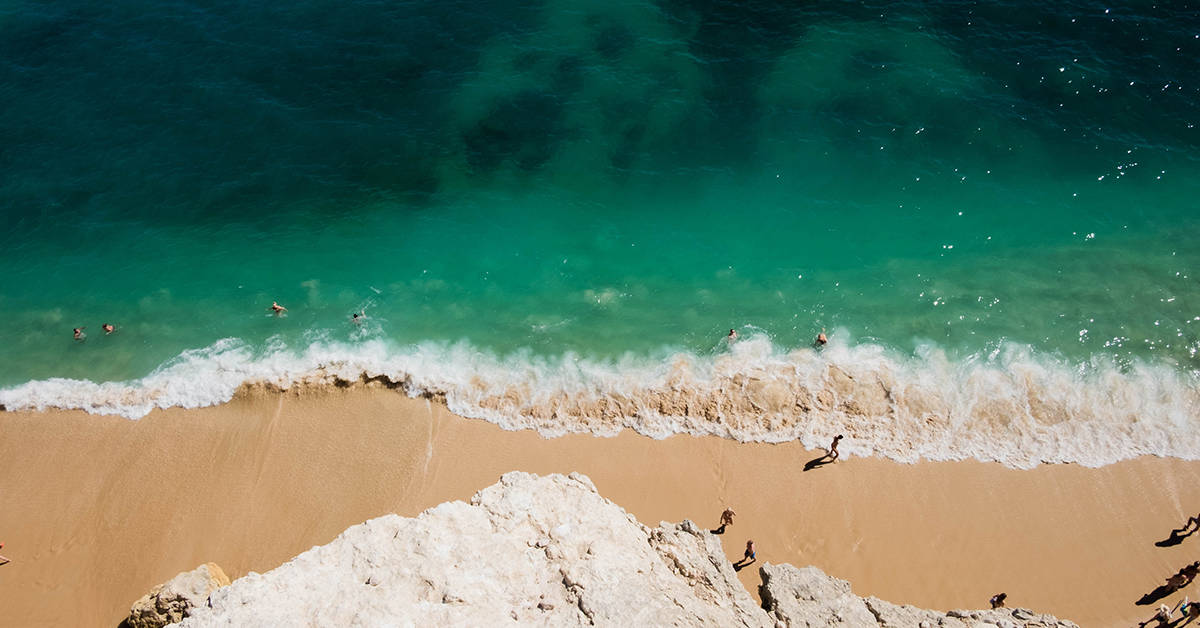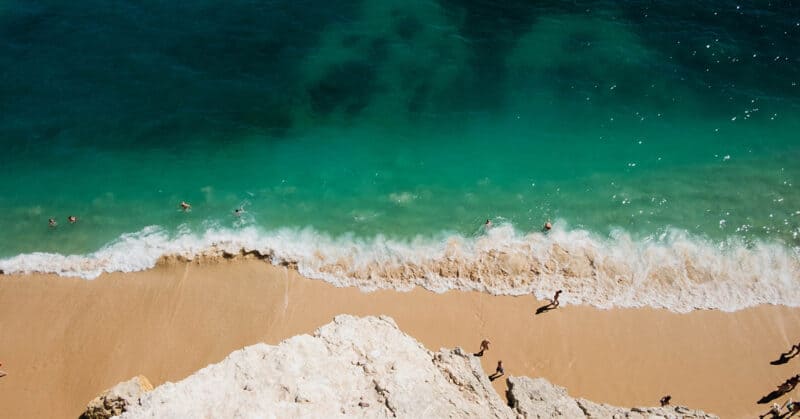 Winter is coming… We can already feel it and see it all around. Chilly mornings, rainy and shorter days are in some countries already there or ahead of us.
If we tell you, that you don't have to jump on a long haul flight to escape the cold would you believe us?
Seeing the current events staying in Europe is not just a good idea by itself but the Algarve presents you with the best option to bypass the next unpleasant months.
How are the winters like in the Algarve?
The fact that in the south of Portugal there are only a few days of rain (the Algarve has more than 300 days of sun per year) make it ideal for those wanting to run away from a merciless Winter. The average daily temperature is between 15-20°C, so on a sunny day, you can still go to the beach in just a t-shirt ( take a hoodie for the evenings though :)).
Did we get you there already? Let me tell you more…
Winter also has the advantage of not being very touristic because most people have to work and kids are in school, which means you can finally go to the beach and not worry about stepping onto someone's towel or dropping into someone's wave. Of course, towns like Lagos are not becoming a ghost town, you will still meet people in restaurants and on the beach but definitely less than in summer.
With mild temperatures and empty beaches, it's a perfect place to relax and escape from a busy life.
Is there still stuff to do?
Hell yeah! Surf, surf, and one more time surf! Less crowded spots and winter swells bringing waves even to the south coast making it an amazing place to improve your surfing. The water does get colder, although the Atlantic Ocean stays consistently between 16-20°C in summer or winter. This means that with the right wetsuit, you can surf EVERY DAY.
Even for wind sport enthusiasts we can get lucky with some southern, warmer winds. Although the winter time is indeed not the best time for consistent winds (which again makes the surfers heart beating a notch faster).
Due to the fact that it is not as crazy hot as during the summer time, the winter months are the perfect opportunity to explore the beautiful region of the Algarve. Nature lovers will definitely want to explore, hike, bike or SUP along the characteristic cliffs and caves of the Algarve.
For yoga lovers, there are still a lot of classes to find your chi and zen with our amazing instructors.
Work and surf?
With the current situation working from home or remotely is THE THING.
Imagine that: Your home office could be here in Portugal. Start the day with a walk or run at the beach. Have fresh fish for lunch and go for a surf after work or even as a coffee break :)!
Our camp offers the perfect place to maximize your work life balance! Every second you are not working you are literally on holidays!
For those who would like to spend time in Portugal and surf, we have prepared special long term accommodation deals.
As for the camp itself, we will be offering only accommodation and courses through the whole winter!
If you want to impersonate the phrase "My life is better that your holidays" contact us.