KITE SCHOOL & COURSES


IN PORTUGAL
At our kite school, you will learn to kite surf in one of Portugal's best spots! On the Ria do Alvor, a lagoon situated between Lagos and Alvor at the Algarve, our qualified kite instructors will show you the basics of kiteboarding on optimal wind and water conditions with the right kite boarding equipment.
You are not only an advanced kitesurfer, but you also want to improve your current skills? No problem – we offer special and individual kite lessons for experienced kite boarder to reach your personal goals! Our Kite school gives lessons in: foil kiteboarding, strapless kitesurfing and jumping with or without kite support (wake style)
Looking forward to see you.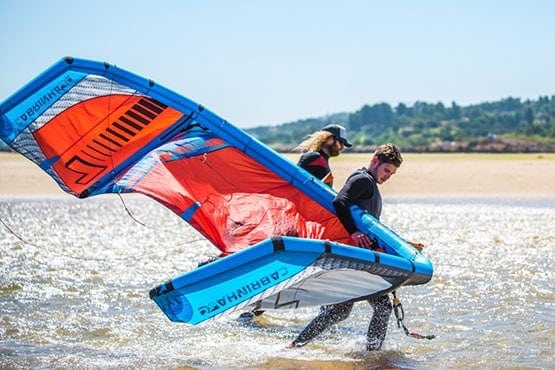 The modern and easy-to-use equipment of our kite school ensures your safety on the water and a fast learning effect. We have a wide range of kite material for beginners and advanced kiters from Shinn boards and Cabrinha kites.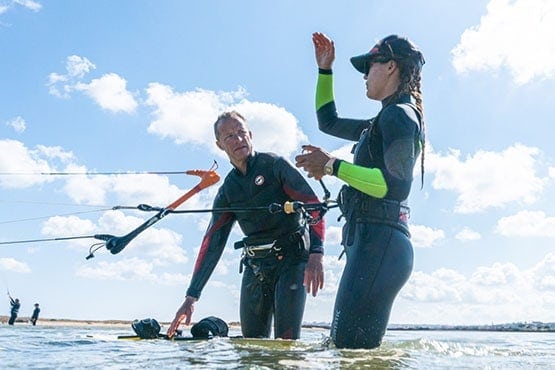 Our kite students are coached by the patient, multilingual and well-trained and certified kite instructors.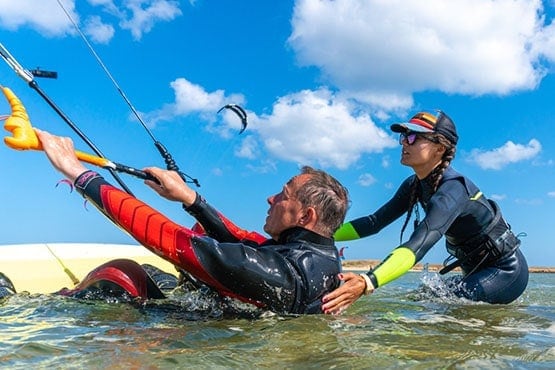 Our kite lessons are accompanied by a rescue boat (during high tide) and customer video analysis (on request). Our instructors are trained in the modern teaching techiques.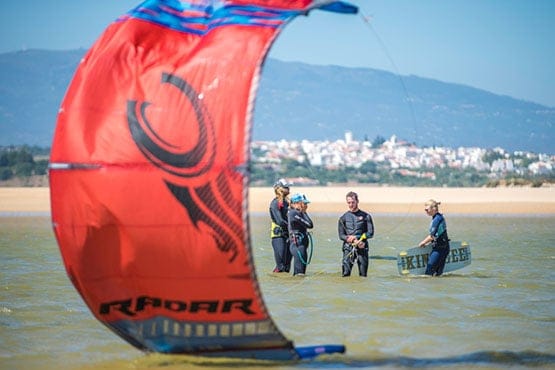 Four Students Per Instructor
In small groups, which comprise not more than 4 people (2 kites) per instructor, you will quickly and safely achieve your individual learning objective while having a nice time. We also offer private or semi private lessons.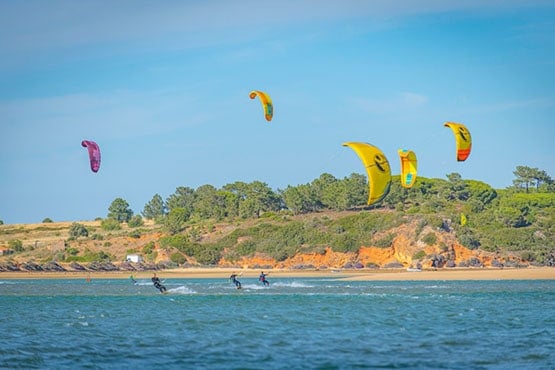 Our kite spot – Ria do Alvor is a shallow and flat lagoon, where you can start your journey with kitesurfing in a nice and easy way. We are always trying to schedule our lessons during mid and low tide.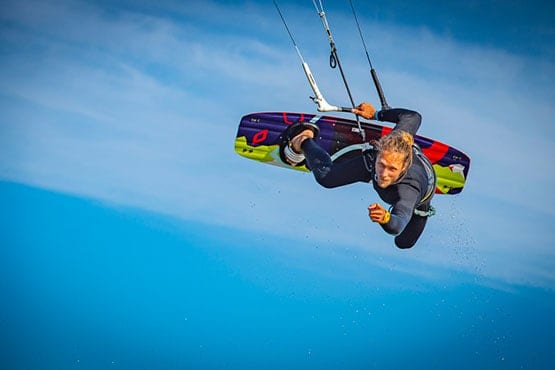 We offer an individual training program for advanced kitesurfers specially geared to your personal needs. Foil kiteboarding, strapless riding, jumps can be learned on private kite lessons.