Surfing in Algarve Watersport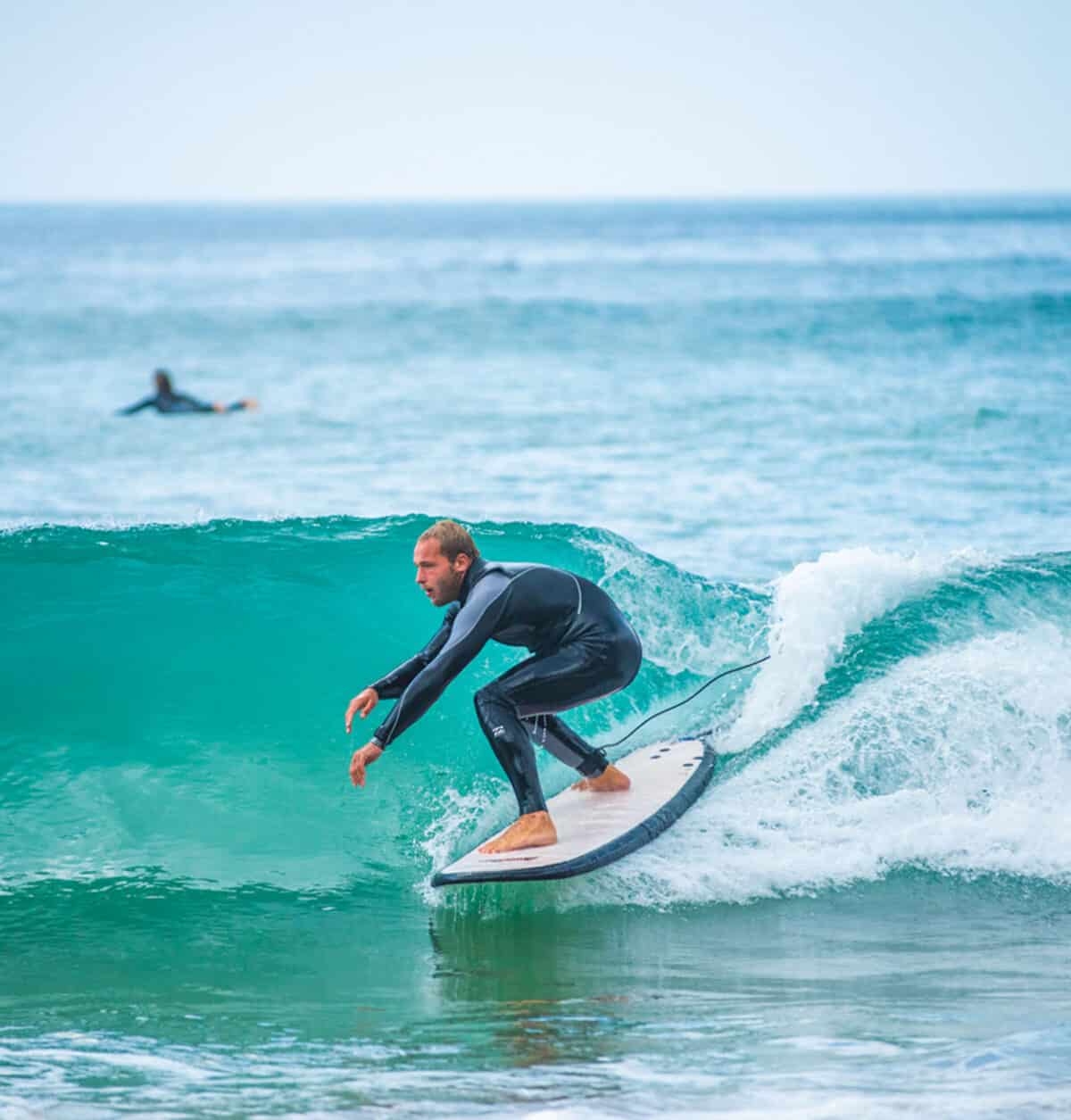 Surfing is the mother of all board sports! Although it has been practised for hundreds of years, it has not lost a bit of its fascination. Nowhere else, the power and beauty of the ocean can be experienced as intense as while surfing.
Portugal, and especially the Algarve, offers outstanding circumstances to learn surfing.
A wide range of beaches and bays sheltered from the wind, the warm climate and, last but not least, a consistent Atlantic swell make it to a perfect all-year surfing destination. Whereas the summer is great for beginners due to the less powerful waves, the winter is the best time for advanced or professionals as the ocean delivers strong winter swells which result in wave faces regularly higher than 2 meters. However, beginners can always find good surf spots for practising at the south coast.
Do you want to surf at nice surf spots in Portugal, live in a perfect location and get to know like-minded surfer? In this case, you need to stay at the "Algarve Watersport Surf Camp" in the Algarve! The Algarve is the most southern region of the Portuguese mainland and is known for its beautiful surfing beaches. Our famous surf camp in Portugal with pool is merely a few minutes away from the beach. It is located in the beautiful city of Lagos: "Algarve Watersport, Kitehouse, Vila Calicas, Estrada da Albardeira, 8600-302 Lagos, Portugal". For more than 15 years international guests have been visiting us!
At our place, you learn how to surf or enjoy the ideal water conditions at the surf spots Arrifana, Amoreira and Monte Clerigo as an advanced surfer. A team of certified trainers will teach you surfing at our surf school in Portugal. After spending a long day on the water and in the sun, you can relax at our camp bar in a cosy atmosphere with surfers from all over the world.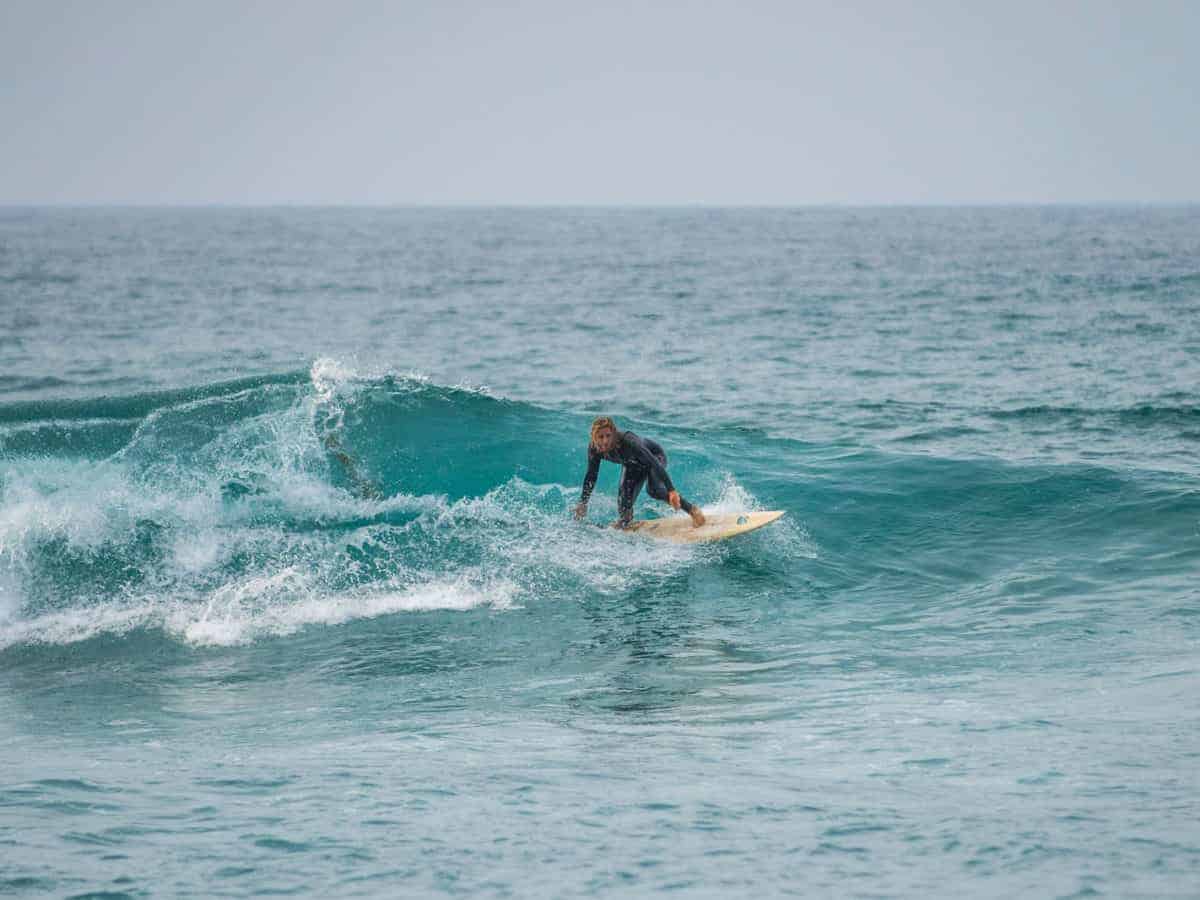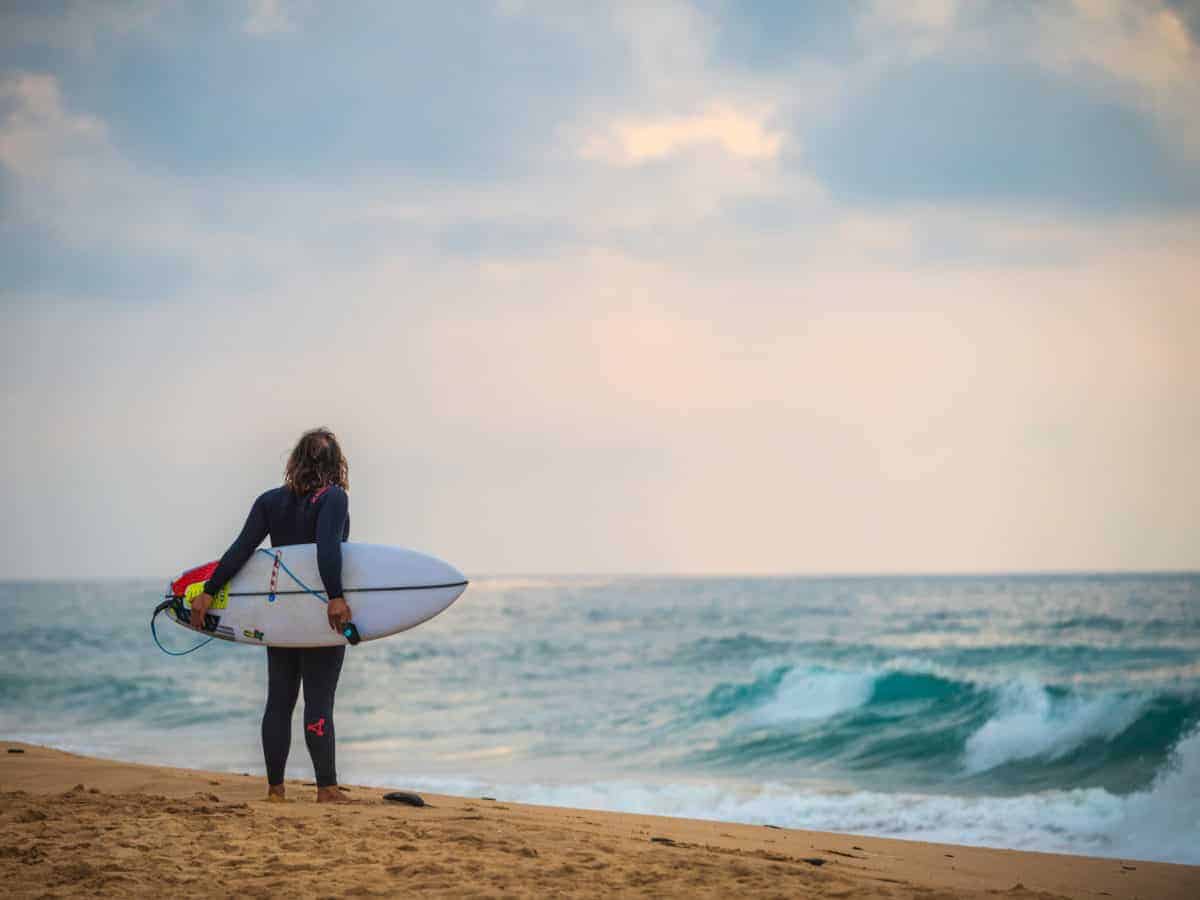 SURF GUIDING AT

THE ALGARVE
You can already surf and don't need an instructor, but don't have the local knowledge to find the best spot for your level?
The southwest coast of Portugal has loads of hidden gems. There is barely a day without a good wave, as the Algarve catches north, south and west swell for reef, beach and rivermouth breaks.
You only need to know when and where to go :) !
Tides and winds are playing a significant role in choosing the right spot, whereas they can be working differently even on two neighboring beaches. Also, some beaches are really hard to reach, which all makes it difficult to be at the right spot during the right time.