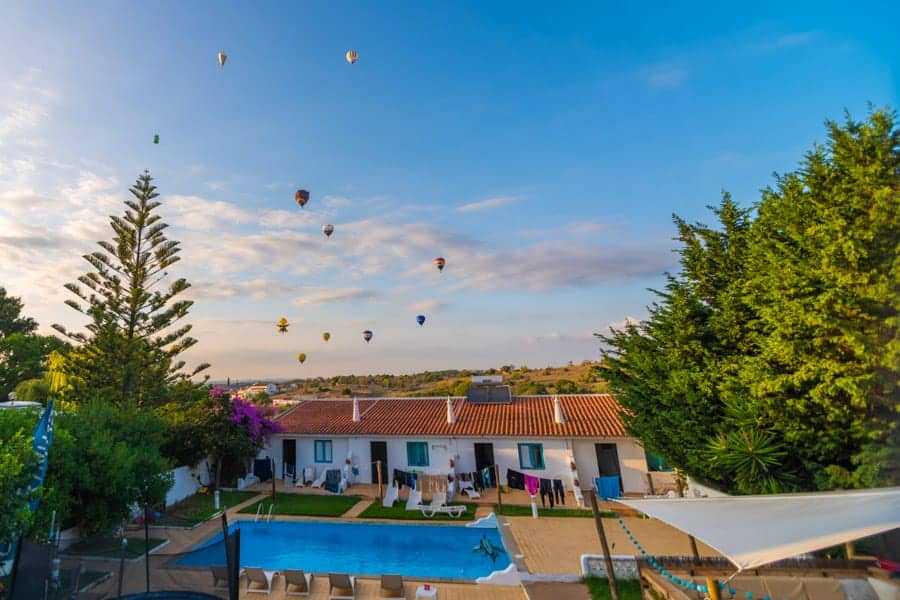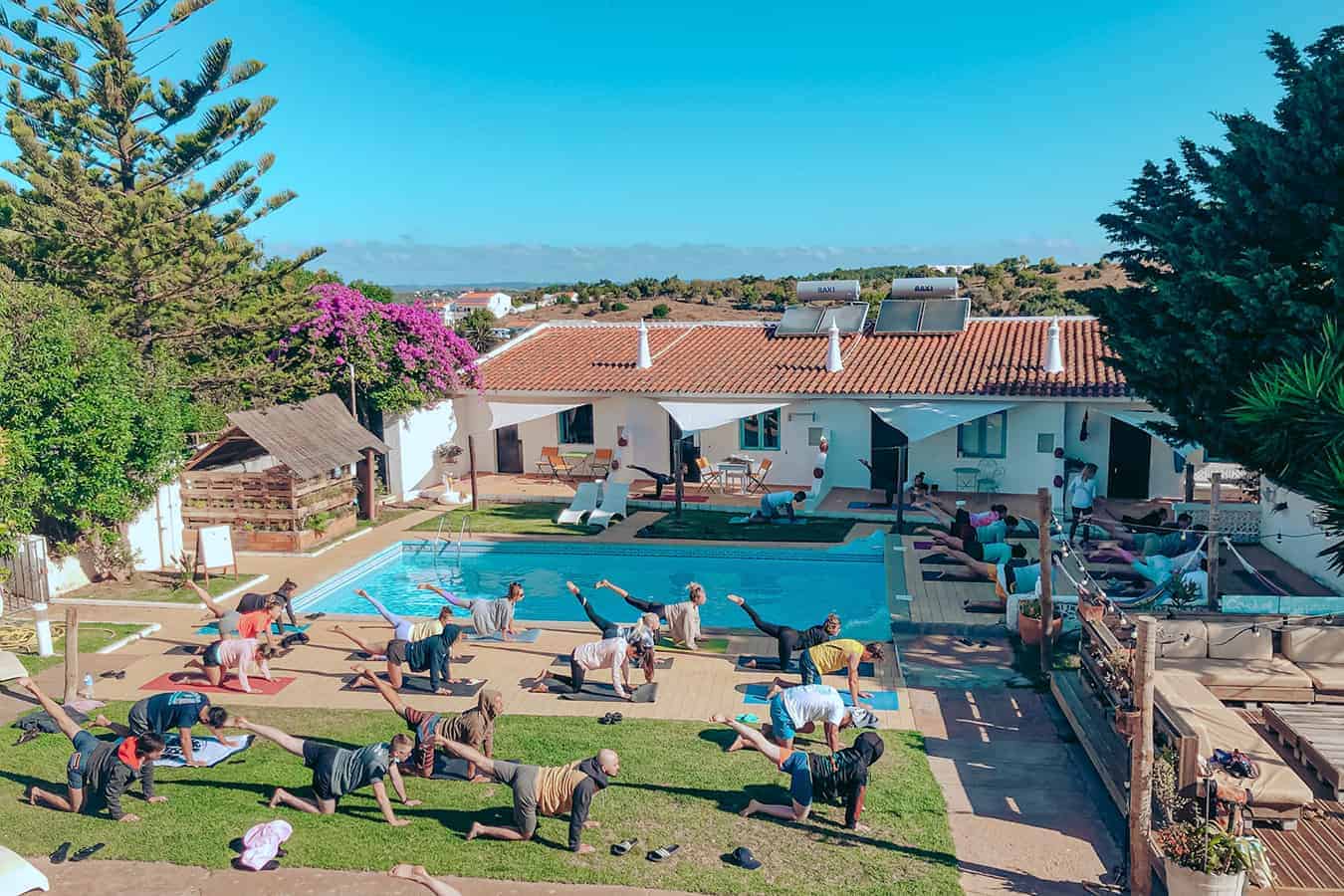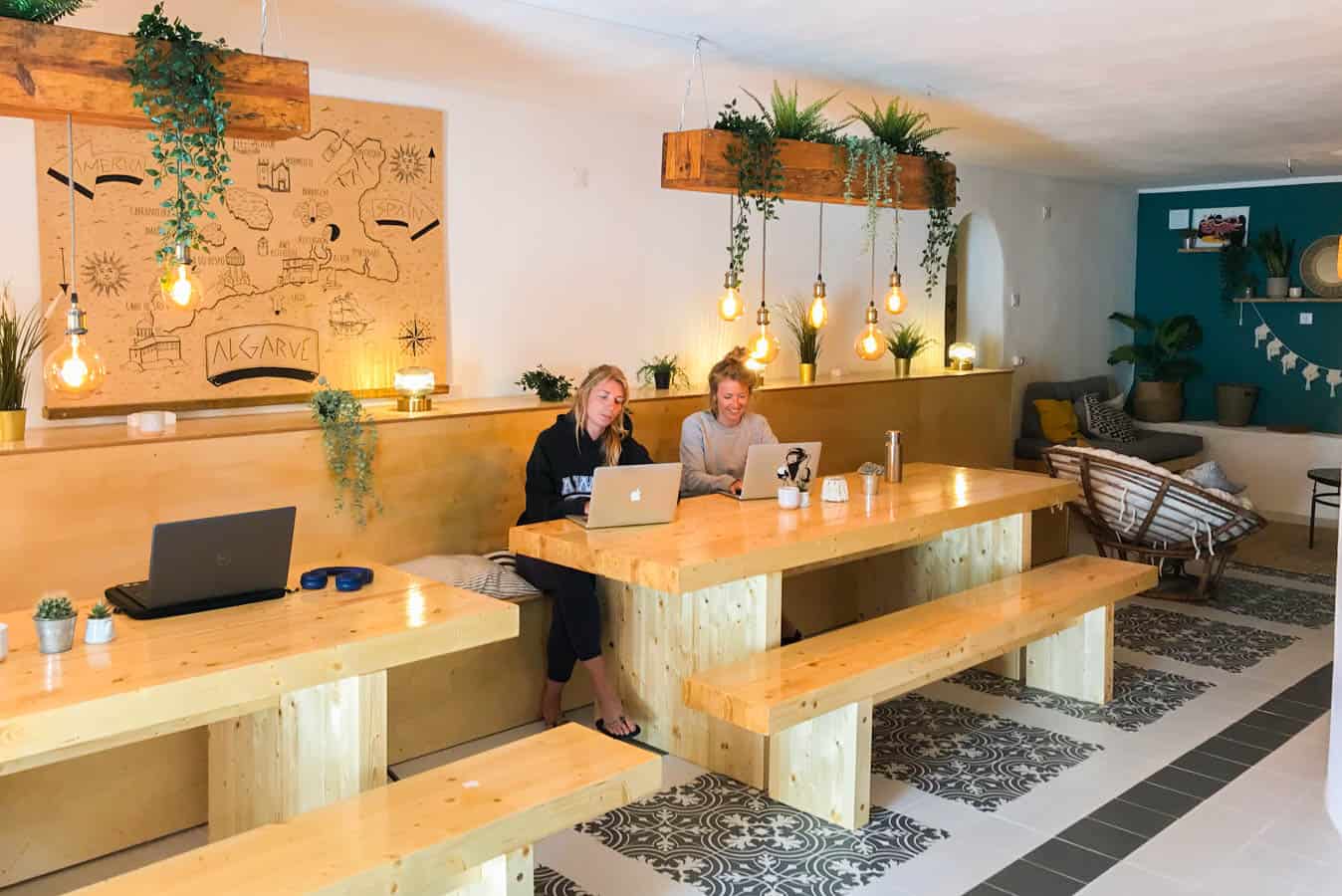 At our camp the "Kite House" in the Algarve, you are in the right place if you want to experience the best water sports vacation! Your ambition is to become a real surfer, kiteboarder or wakeboarder? Well, then our ambition is to provide you with much time in and on the water as possible at the best spots with our professional instructors and high-quality equipment. It does not matter whether you are on or off the water, you will surely have a great time with other international water sports mates and our friendly team.
Moreover, the location of our camp house is impressive! The property is situated in a quiet area near Lagos and is very close to the famous Meia Praia beach. From the terrace, you can even see the Atlantic Ocean. Within a 5 to 10 minute walk, you will reach the beach, the city centre of Lagos or the wakeboard boat at the marina. Our camp bus can take you to the 20 diverse kite and surf spots within a 30-minute car drive.
The camp in the Algarve offers a pool, a BBQ area and a big garden with different sports facilities to all our guests. At the popular "Baraka" bar you and your friends enjoy a cold beer or various cocktails while using our Wi-Fi and surfing on the internet for a change or watching TV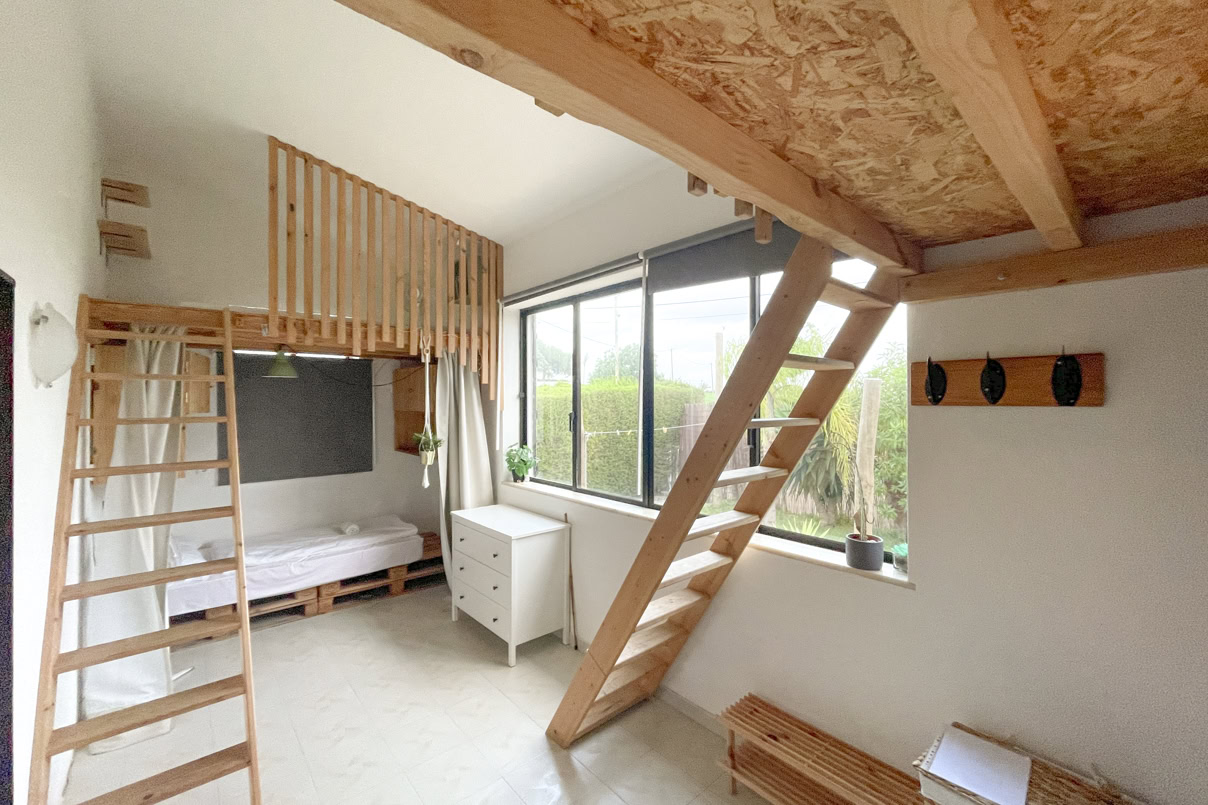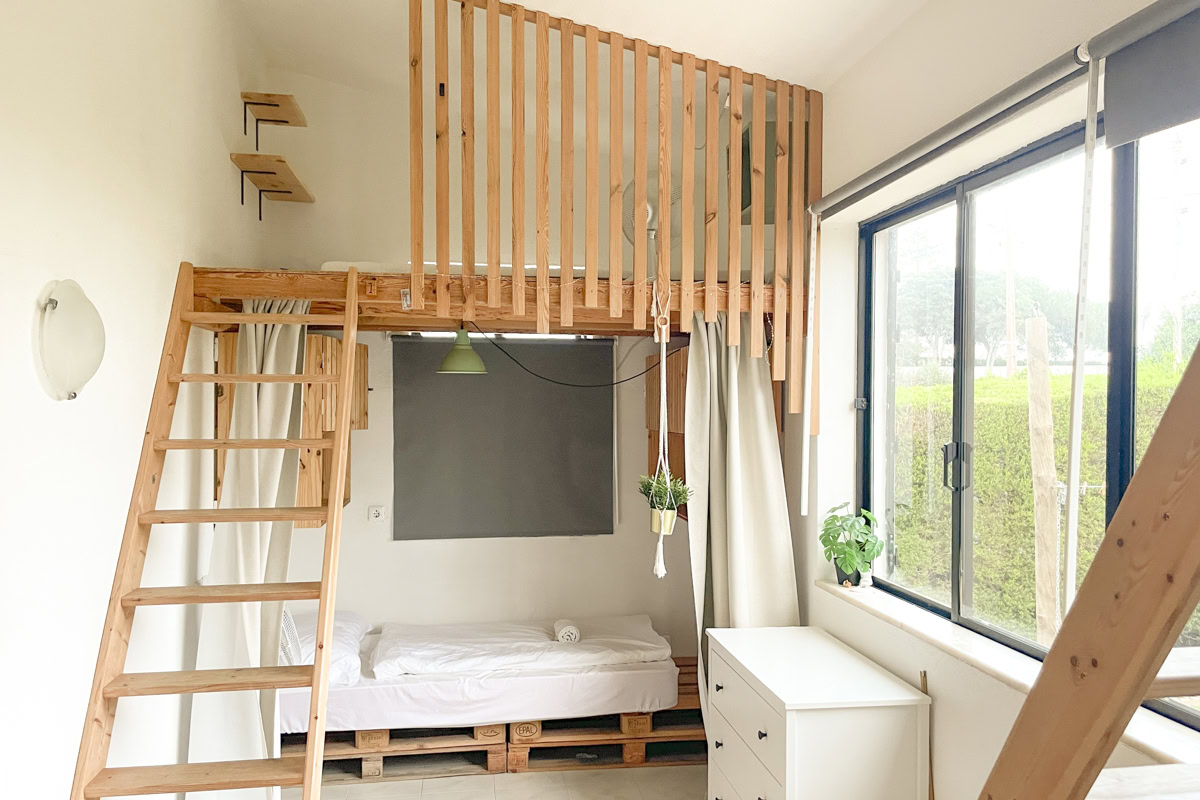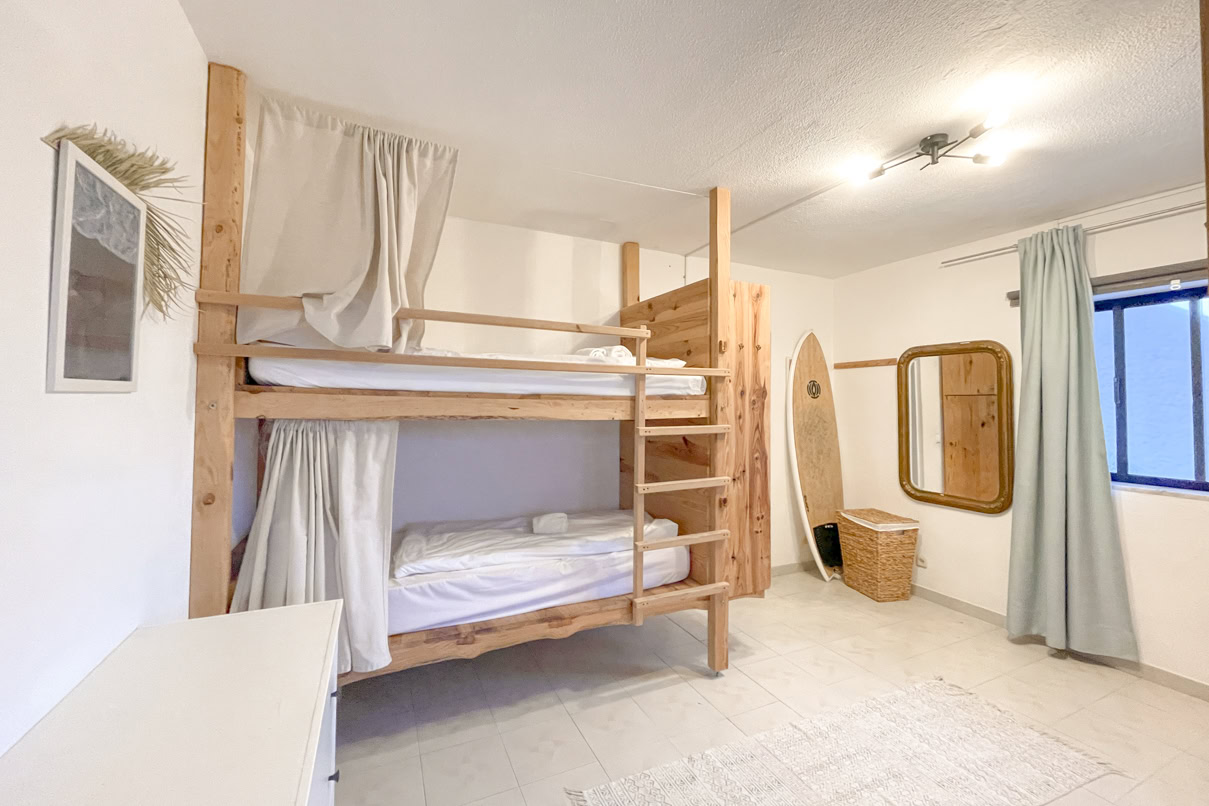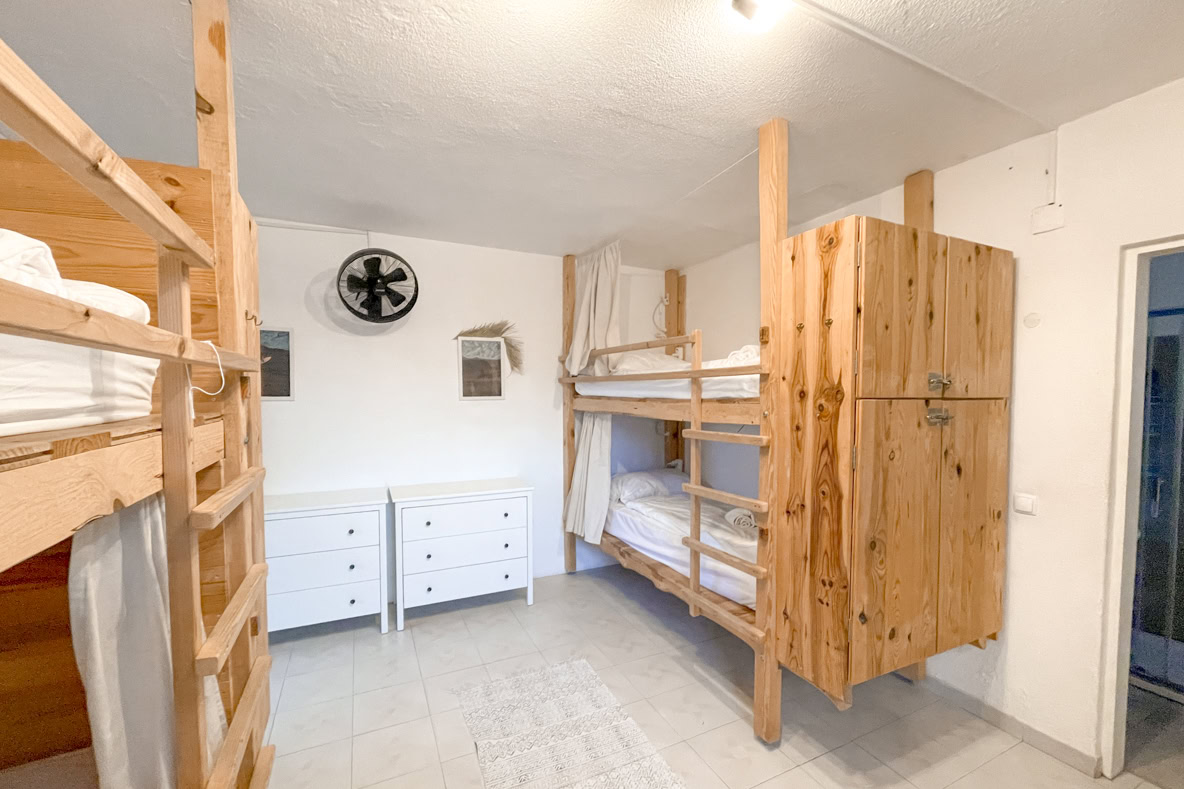 Our dorm rooms are a budget-friendly accommodation option, perfect for solo travellers and groups of friends. We offer mixed dorms with comfortable bunk beds, an individual reading light with either lockers or drawers. The dorm bathrooms have been renovated recently, to maximise the comfort of your stay! Included in the price is your bed linen but we recommend to bring your own towel.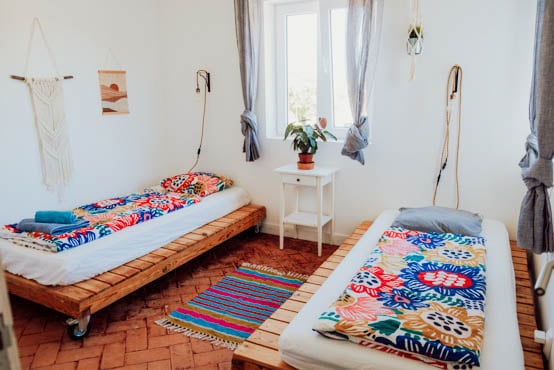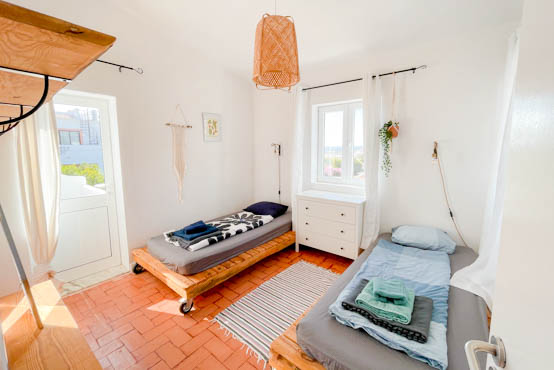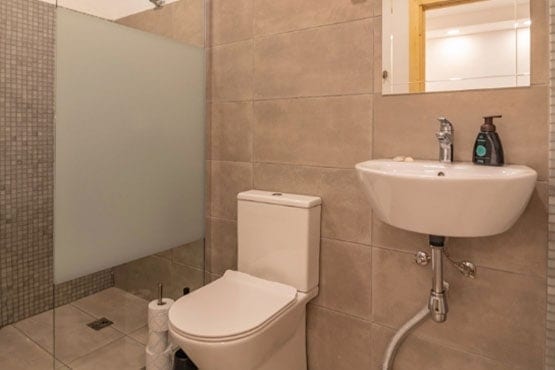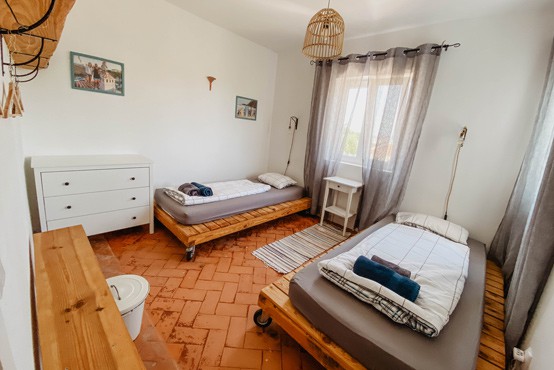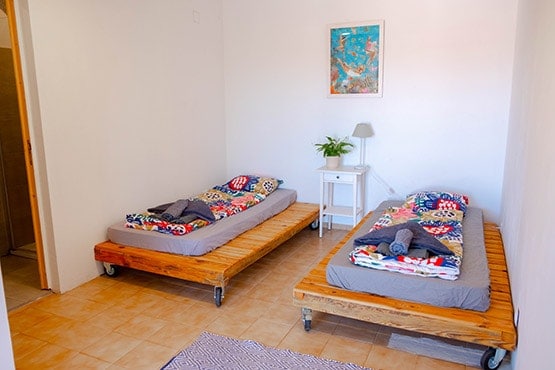 Our double rooms are simple yet super comfortable. Guests who travel together can book the double room together. If you are a solo traveler looking for something with a little more privacy than a dorm room, you can book 1 bed in a shared double room. Some of these rooms come with a private bathroom, the other double rooms share their bathroom with other double rooms.
Arrivals to our double rooms are possible only on Saturdays and Sundays.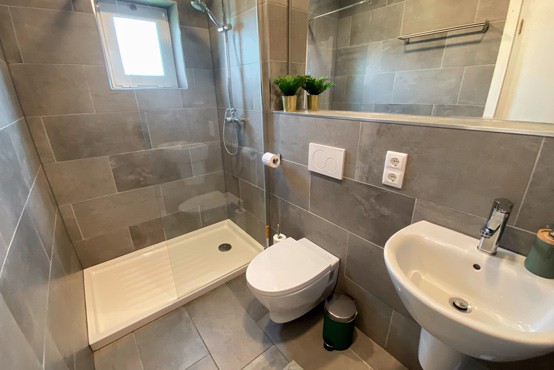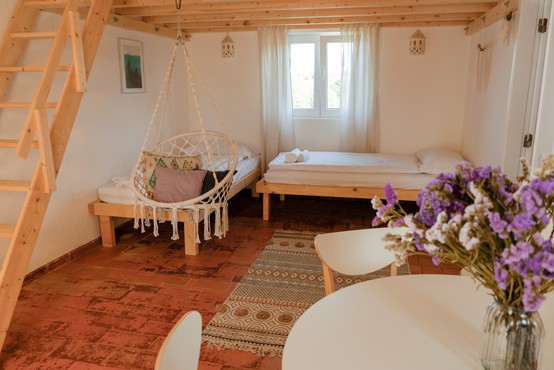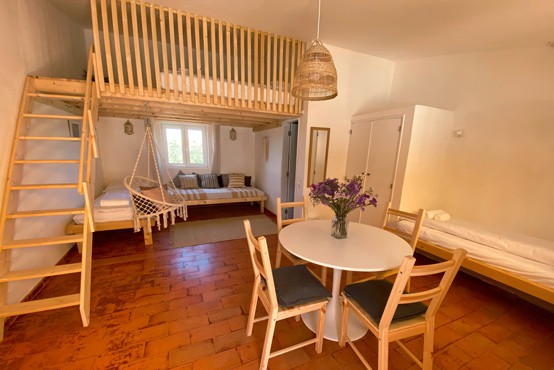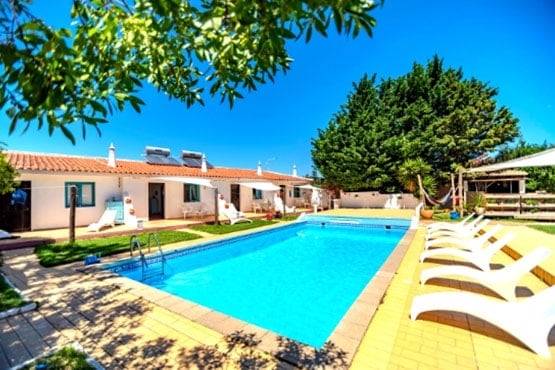 Our bungalows are the perfect camp accommodation for couples, families and groups of friends. Our bungalows provide plenty of privacy yet with all our amenities and facilities nearby. Each bungalow has a private terrace at the pool with an outside sitting area. They are nicely decorated with a surfy Portuguese touch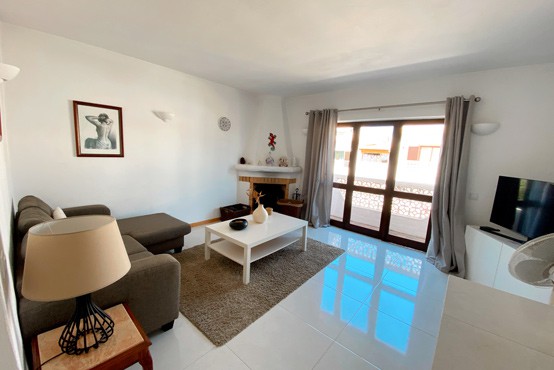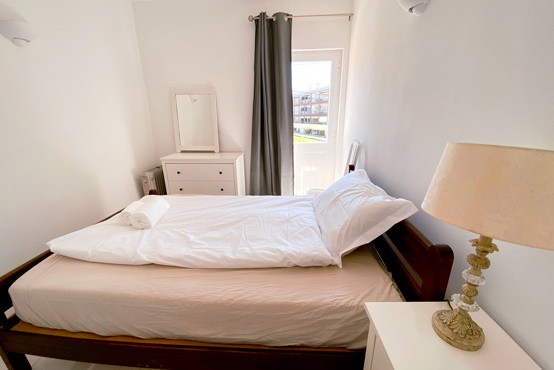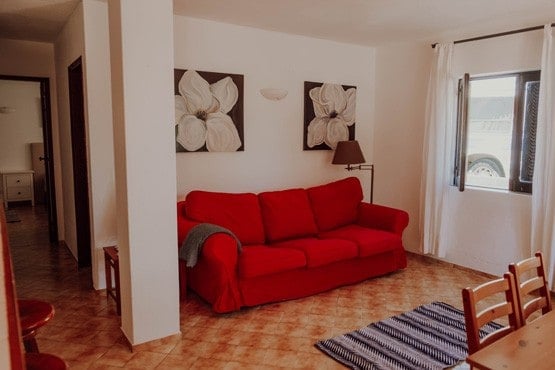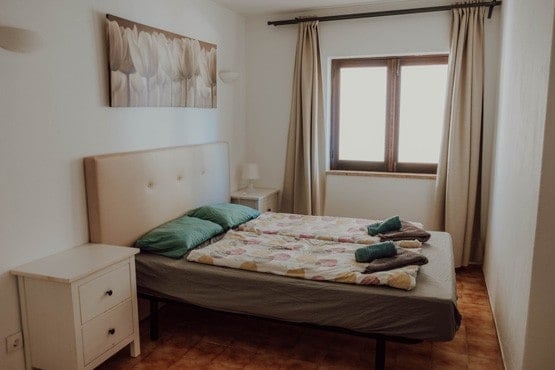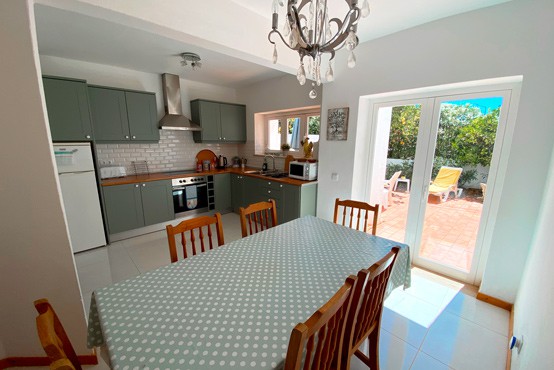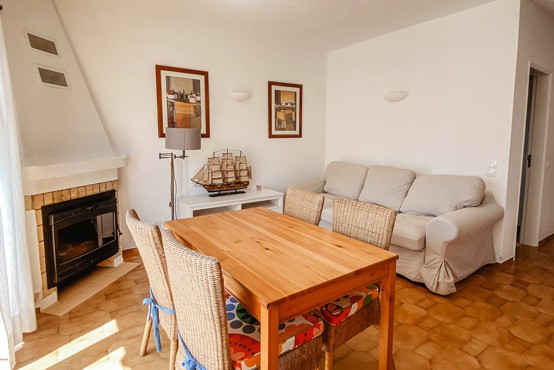 At our camp we also have 3 private apartments: Palmito I,II,III. All of them are fully equipped apartments with kitchen. Perfect accommodation options for families or groups.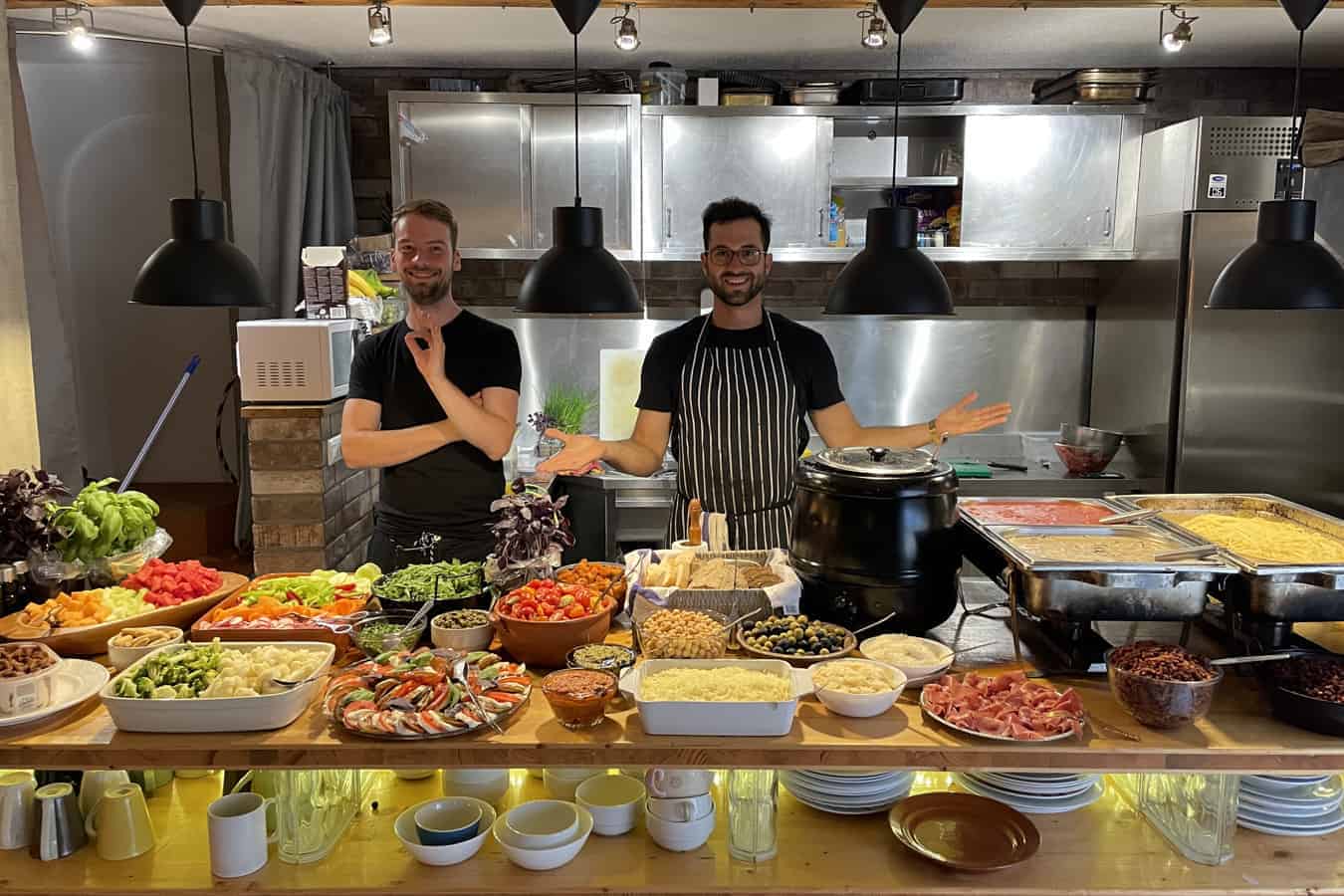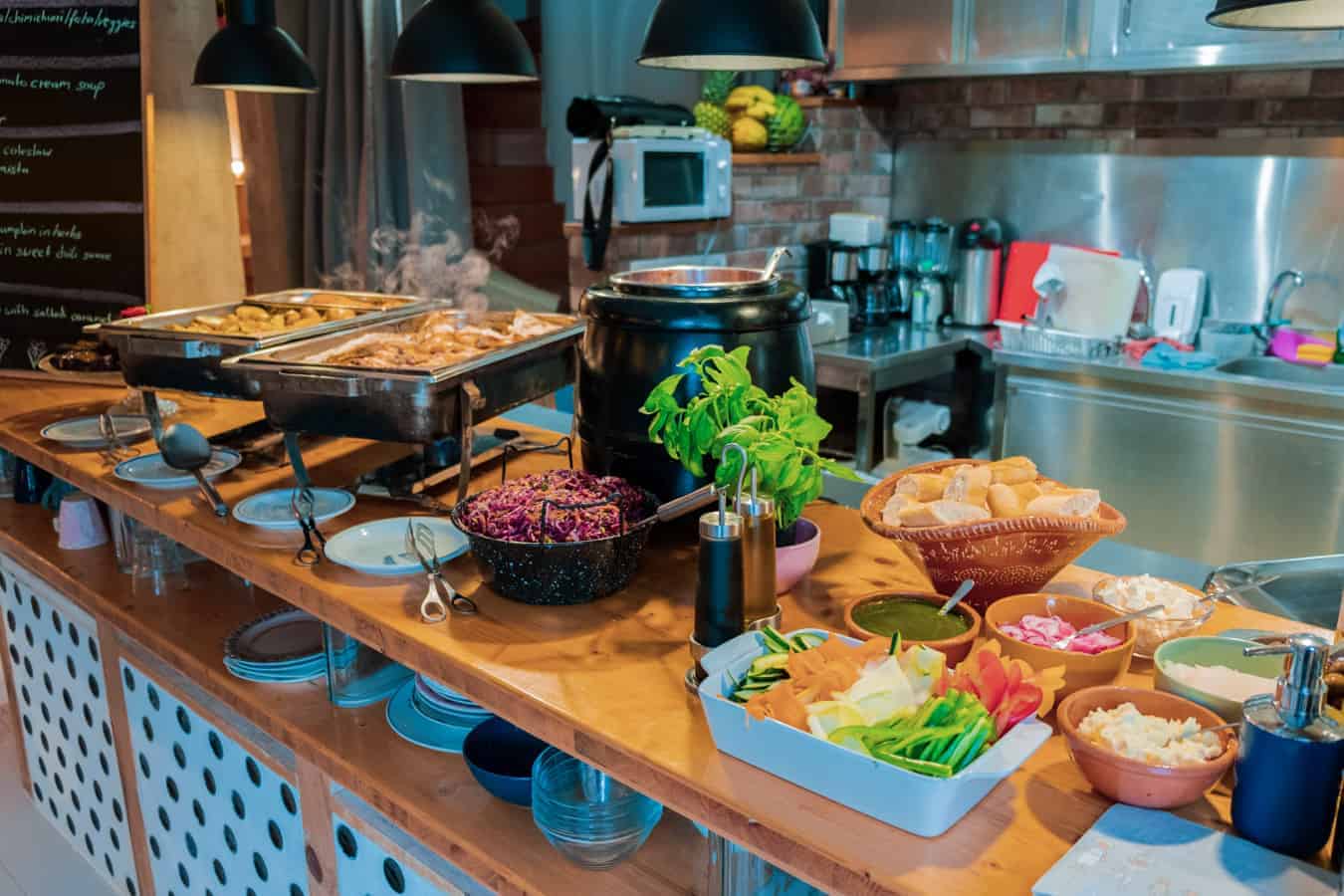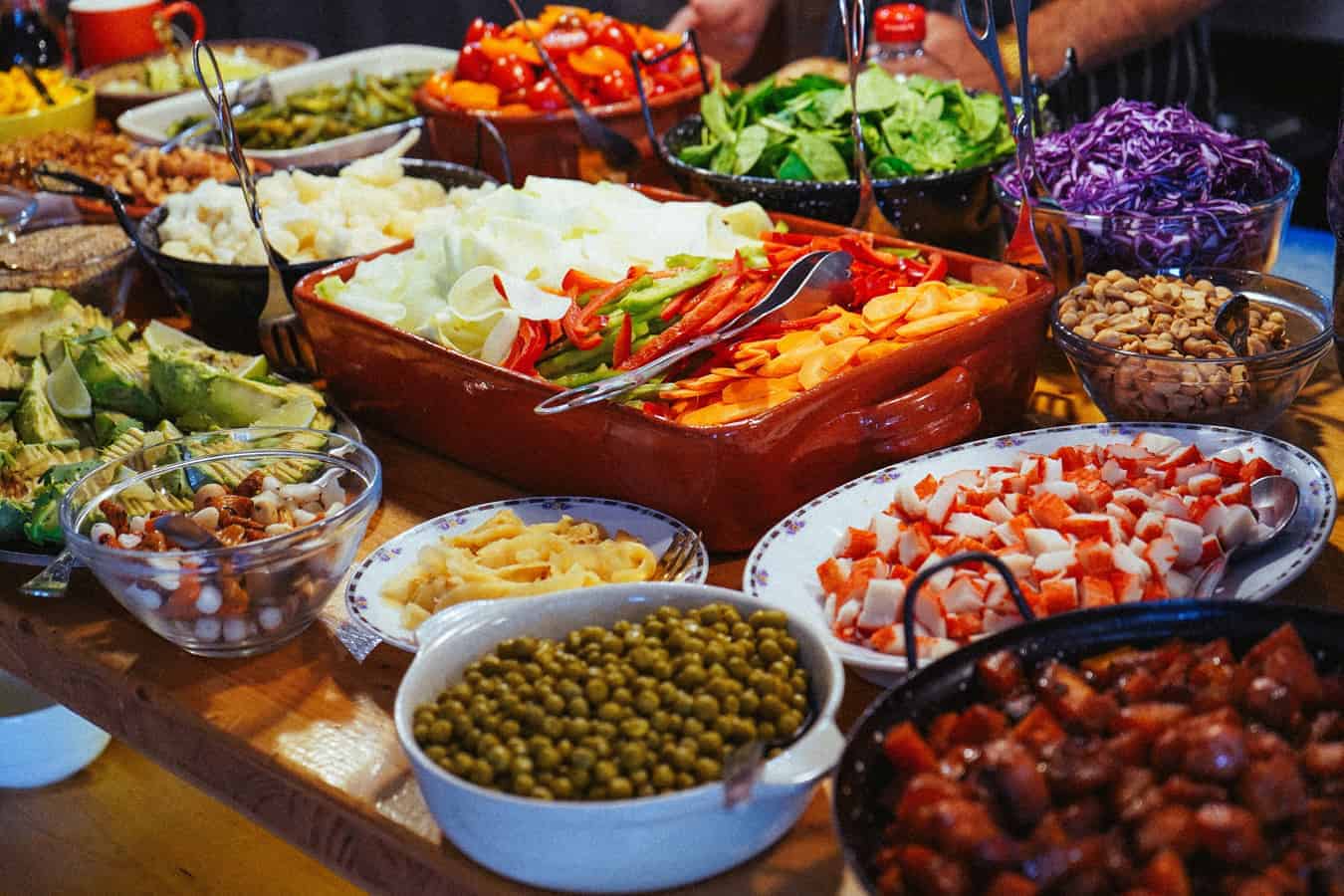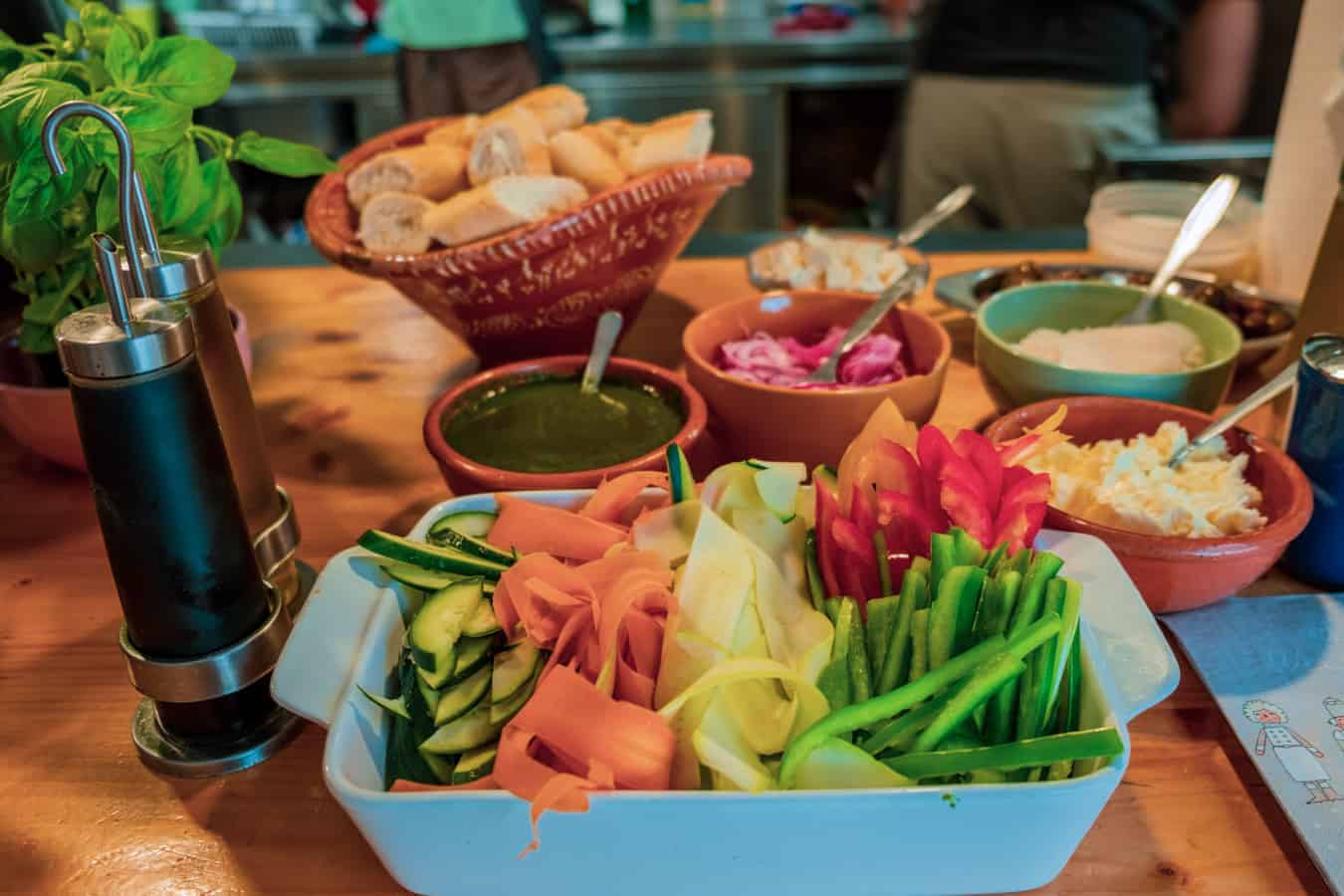 BREAKFAST
Start your day with our heavenly breakfast prepared by our kitchen fairy Niki. Breakfast includes juices, tea, coffee, whole wheat bread, rolls, baguette, cheese, ham, jam, eggs, yoghourt, fruits, cereals and fresh milkshakes and smoothies. You will also find a lot of healthy vegetarian and vegan options for breakfast like chia pudding or scrambled tofu. Breakfast is the most important meal of a day and in the camp we always want to make sure you will have energy for whole day of action.
DINNER
We serve 5 dinners per week at the Kite House. Our cooks are well traveled and have collected recipes and culinary ideas from all over the world. We have theme nights with cooked food inspired from Italian, Asian, Latin American, German, Danish, Hungarian and of course Portuguese cuisine to pamper you with delicious, nutritious and healthy 3-course meals after a long day in the water. There is always meat and vegetarian options and that doesn't include our amazing starter salad area. :)
For vegetarians or allergy sufferers: Please inform us during booking about your preferences, so we can prepare special meals for you.
On Wednesday and Saturday evening our kitchen is closed. On these days you can try some great restaurants in Lagos.
The Algarve is world famous for its mild climate and beautiful landscapes, yet it is regarded as an insiders' tip among mountain bikers!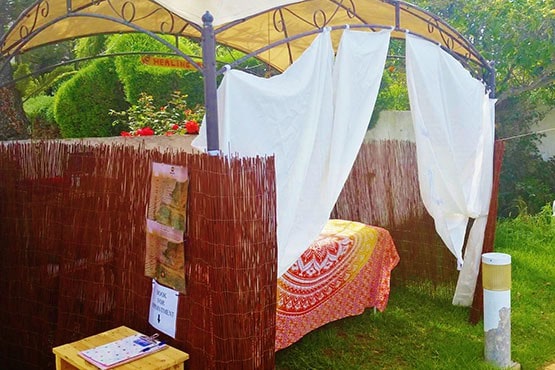 Is your body feeling sore after all of the water sports activities you did? Or maybe you just want to unwind after a busy and exciting day in the Algarve?
Type
#of people
Price
Dorms
6 beds
Bunk beds with shared bathrooms

Camp price

Doubles
2 pax
Twin beds with shared bathrooms

Camp price + 75€

En-suite doubles
2 pax
Twin beds with private bathrooms
Camp price + 100€
Bungalow (no kitchen)
up to 4 pax
1 big studio with attic and new bathroom
for 4 Camp price
for 3 Camp price + 50€
for 2 Camp price + 125€
Bungalow (w/ kitchen)
up to 4 pax
1 big studio with attic and new bathroom and kitchen
for 4 Camp price
for 3 Camp price + 75€
for 2 Camp price + 150€
Palmito Apartments
2 – 4 pax
Perfect for groups and families, private apartments
for 4 Camp price
for 3 Camp price + 100€
for 2 Camp price + 175€
Sue Apartment
2 – 4 pax
Perfect for groups and families, private apartments
for 4 Camp price
for 3 Camp price + 125€
for 2 Camp price + 200€