KITE SCHOOL & SURF CAMP
IN LAGOS, PORTUGAL
We offer top quality courses, day trips and rentals for Surfing, Kiteboarding, SUP-ing, Windsurfing and Wakeboarding. If you stay somewhere at the Algarve between Lagos and Albufeira and would like to be picked up for a surf trip to the West coast, catch big air with a wakeboard in front of Meia Praia or would like to get into kitesurfing, the fastest growing watersport of the millennium…
Lagos Camp
The Algarve Watersport Kitehouse is the perfect place for people who like to go surfing, kiteboarding, wakeboarding or windsurfing.
It is located in a quiet area of Lagos above famous Meia Praia Beach. From the top terrace, you can see the ocean.
The beach, the town, the windsurf centre and the wakeboarding boat in the Marina can be reached by a short walk (5-10 min.).
We have daily transport to the surf and kite spots. From the camp, we reach about 20 different surf spots within 30 min. drive.
The accommodation offers to all the campers a pool, barbeque area, a big garden and an outside multi-sport court.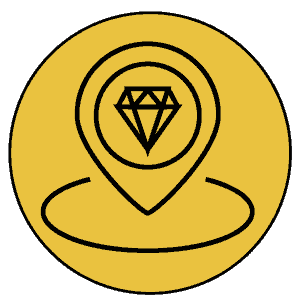 Portugal – the California of Europe. With over 300 days of sun per year. Lagos, the secret capital of watersports. Waves to the West, wind from the North, a flat water lagoon to the East and beautiful beaches to the South. The Kite House is located right in the middle of it all, quiet location, overlooking the sea, within walking distance of the lively and culturally rich town.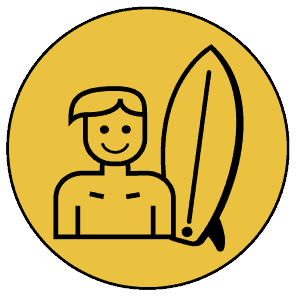 Professional instruction and coaching of watersports is the key to our success. At Algarve Watersport you will only find dedicated and patient watersport instructors. Some with more than 20 years of experience in the business. Also our friendly Kite House crew are passionate about making your stay with us is the best vacation you ever had.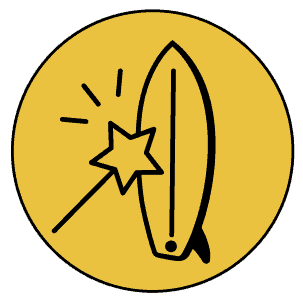 Modern, well maintained equipment, appropriate to every level, from student to athlete, is a fundamental element for learning and enjoying watersports. At Algarve Watersport, we provide a wide range of surfboards, kiteboard gear and windsurf equipment from leading brands, plus warm and flexible wetsuits from Billabong and Ocean&Earth.
Eat, sleep and breathe watersports? The Algarve Watersport camp, the famous "Kite House" in Lagos offers a number of accommodation options for watersport enthusiasts. Bungalows, double/twin rooms, as well as dorm rooms. Not to mention our pool, bar, yoga and massage areas. Most importantly our "Couch Of Happiness" where you will meet and make friends with AWSome water people from all over the world.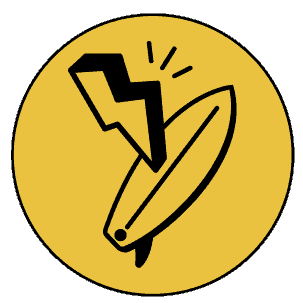 Waiting for wind or waves blows! Period! The Algarve offers a variety of possibilities to have fun, in and on the water. You can surf, kite, wake, sail and sup. With our unique "Always Action Guarantee" YOU can choose the watersport according to your level, preference and the current conditions. Every day! Always! Action! Guaranteed!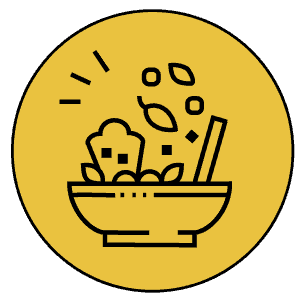 Your body will need fuel for all the action and the Kite House kitchen always delivers! Start the day with a healthy and hearty breakfast buffet, perfect preparation for a long day at the beach. Our chef Jenci and his team will pamper you with local and international 3-course meals, always keeping in mind, the nutritional needs of athletes, vegetarians & vegans.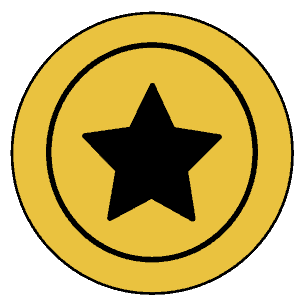 Since 2006, we are one of the longest running Kitesurf Schools in Portugal and since then we also offer surf lessons and windsurf courses at the Algarve. At Algarve Watersport we put maximum effort to offer you the perfect holidays. With professional and highly dedicated instructors and newest equipment.
SURF THE BEST SPOTS
IN PORTUGAL
The Algarve has plenty to offer! Over 300 days of the sunshine a year, an abundance of waves from the Atlantic Ocean, with diverse beaches that will cater to both, beginners and advanced surfers. This is why we originally established Algarve Watersport in Lagos all those years ago.
The Algarve is not only for surfers, kiters and windsurfers can also enjoy the excellent conditions Portugal's south coast has to offer. Although locations like Tarifa or Fuerteventura in Spain and El Gouna in Egypt are still top of the rankings for kitesurfing and windsurfing, the Algarve provides the best conditions for inexperienced kitesurfers and windsurfers thanks to its steady wind and shallow lagoons. Surfing in Portugal is always worth a visit, especially in the beautiful Algarve! Advanced kiteboarders and windsurfers will also discover outstanding conditions for freestyle and speed riding on the open sea in front of Lagos.
ALGARVE WATERSPORTS CAMP
IN PORTUGAL
Our surf camp is perfect for all watersports enthusiasts. Solo travelers, but also friends, groups, couples or even families with children will feel right at home. You might wonder, what sets us apart from other surf camps in Portugal? At our camp, you don´t have to decide on one type of water sport. Every day you have the choice between surfing, kiteboarding, windsurfing, stand up paddling or even wakeboarding. If you're feeling especially energetic, you can participate in several water sports on the same day.
In addition to surfing, kiting and windsurfing, we also specialise in wakeboarding and SUP as well. In the early hours, the bay of Lagos, located only a few minutes drive away from the camp, offers calm and warm water. Ideally suited for SUP (Stand Up Paddling) as well as for wakeboarding and wake surfing. The spectacular cliffs and caves of Lagos create a unique atmosphere!
Algarve Watersport specialises in boardsports. Our highly skilled, experienced and certified instructors always make the use of top-quality and modern equipment in order to offer the highest quality and safety standards for surfing in the Algarve for you at all times.
Improve your level of surfing and get coached in well-structured courses by our friendly surf instructors!
SURF, KITEBOARD, WINDSURF
WITHOUT CAMP
It is needless to say that water sports enthusiasts who are staying in one of the other lovely accommodations located in the Algarve, are welcome to participate in our surf, kite, windsurf and SUP classes and day trips or may rent our surfboards and kite equipment.
Sometimes we even offer a pick-up service from different locations such as Albufeira, Portimao, Alvor or Sagres.