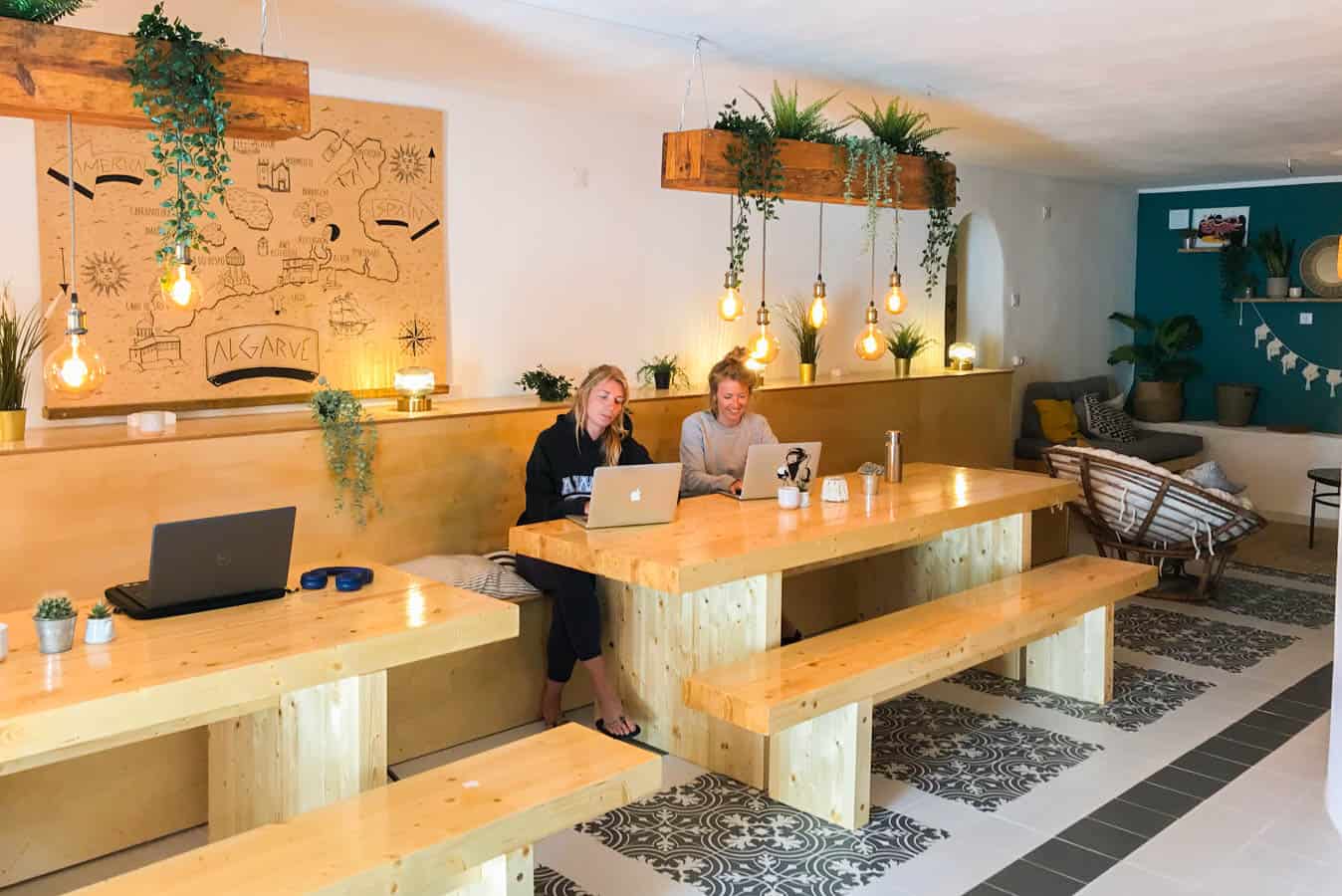 COLIVING & SURF IN

LAGOS PORTUGAL
Coliving meets Surf Camp! In the winter, our busy surf camp turns into a calm and chill coliving house where our guests work online and surf. Going surfing in the morning and returning for a productive coding session or creative graphic work in the camp is a normal day in the winter here in Lagos. Nothing is better than a well-optimized work-life balance where you can boost your creativity and focus, spending your free time on a watersport passion you love. If you want to share your passion for watersports and meet other digital nomads, Lagos in Algarve is a perfect destination for you in the winter.
Winter season 23/24 starts 8.12.2023 and ends 16.03.24
Bungalows and apartments available from November 2023

Fast Wifi all
around the house

Desk in every room &
various cowork spaces
Warm community of
digital nomads

Surfing paradise
of Europe
DIGITAL NOMADS COMMUNITY
IN LAGOS
We love Digital nomads lifestyle. From 2006 we had guests who spent their winter in Portugal to surf and work. These independent digital nomads stayed in our camp for up to a couple of months to optimize their work-life balance. During those winters, new friendships were built, and lots of work experience was shared while co-working in the camp.

With the growing digital nomads community in Lagos, which attracts every winter dozens of free-minded people to co-work and surf we decided to focus our winter efforts to create co-working community at our camp. We are looking forward for many new friendships and new experiences to be shared in the camp.
During winter, we have a community manager who organizes activities for the tenants, which helps integrate inside the house and the local Lagos community.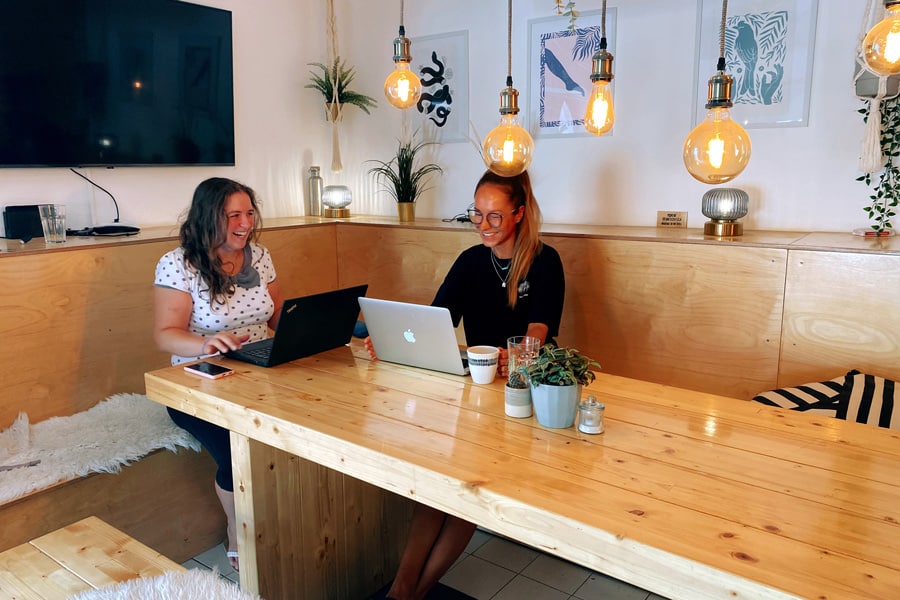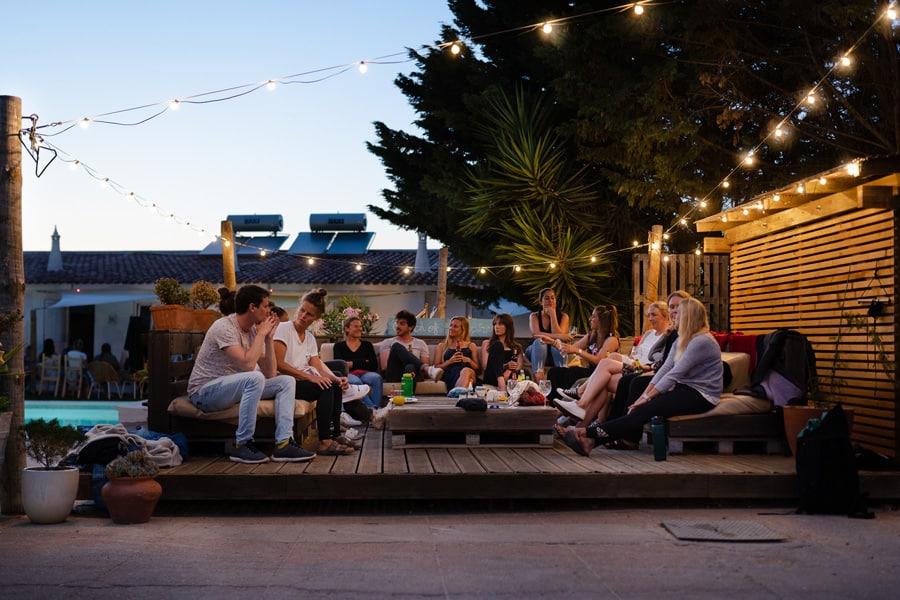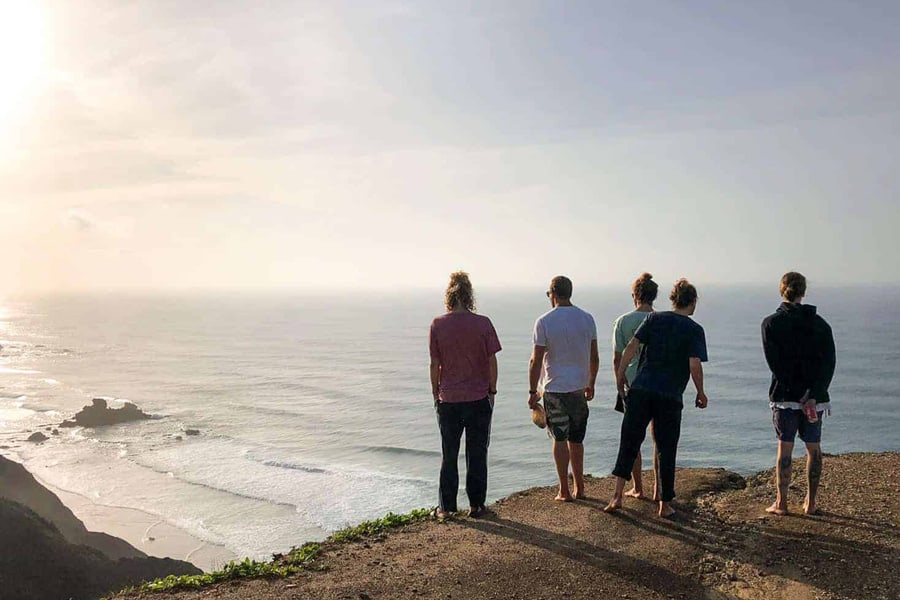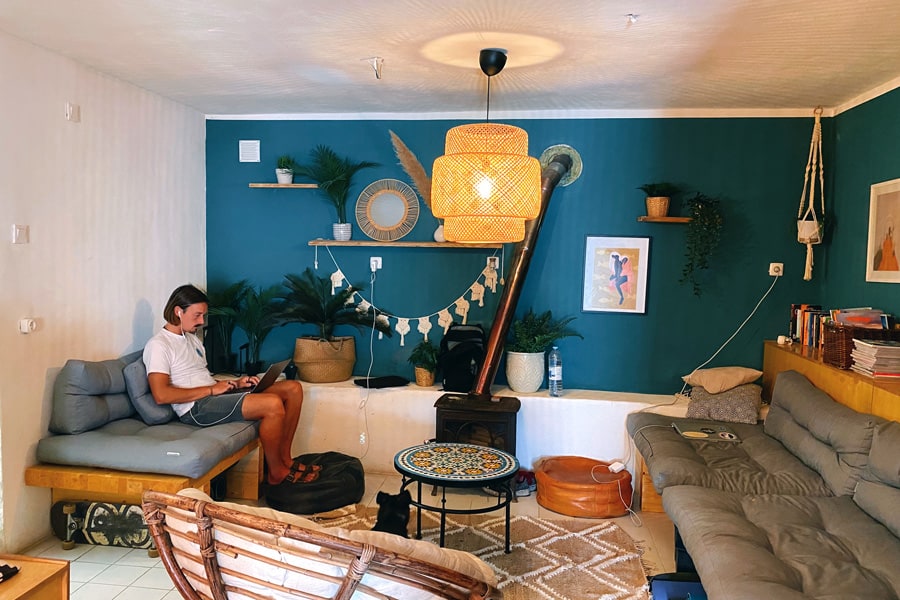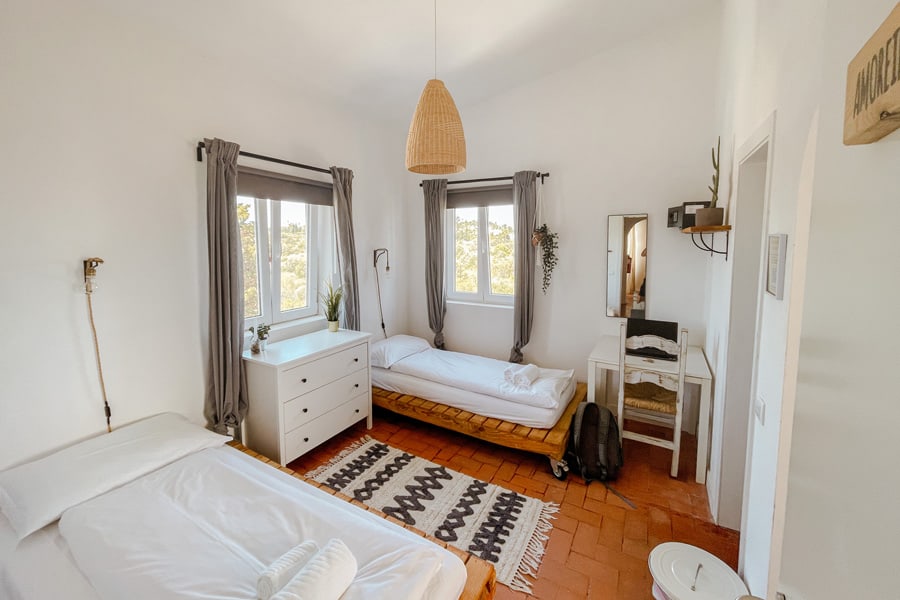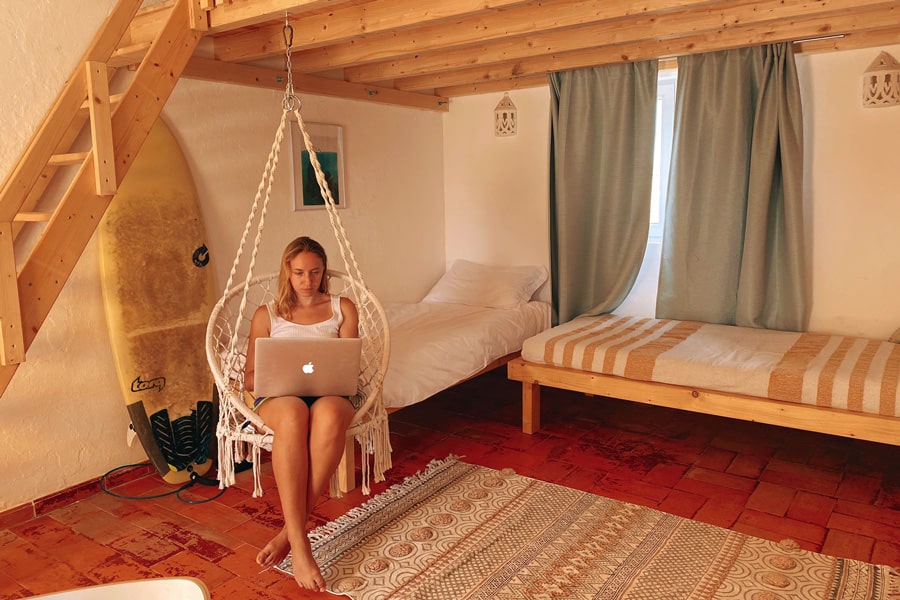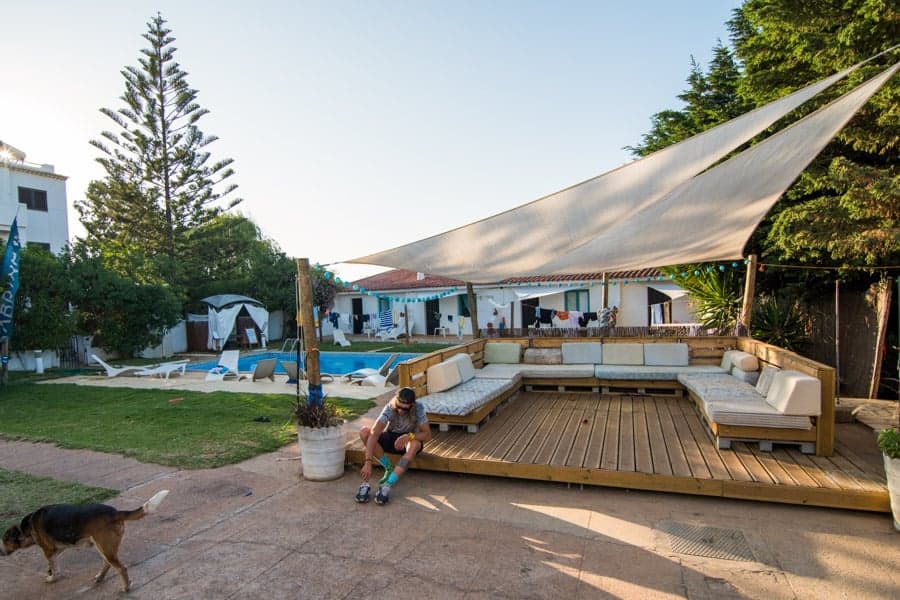 Coliving Surfhouse

in ALGARVE
The surf house is located on a quiet, green area just outside of Lagos, above Meia Praia beach. The center of town, supermarket, beach, marina, gym and wake park are all within walking or (rental) bike distance. The house is freshly renovated and offers a big garden and pool.
Our Surf house has designated co-working spaces with fiber optic internet, adjustable desks and ergonomic desk chairs for up to 10 person. There are inside and outside working areas with wifi coverage.
We offer different accommodation types, all with heating. Rooms with private or shared bathrooms and bungalows with private bathrooms and kitchen. All rooms are equipped with a work desk for private work sessions. The shared main kitchen is very well equipped to fix your own meals. A housekeeping/cleaning service is included.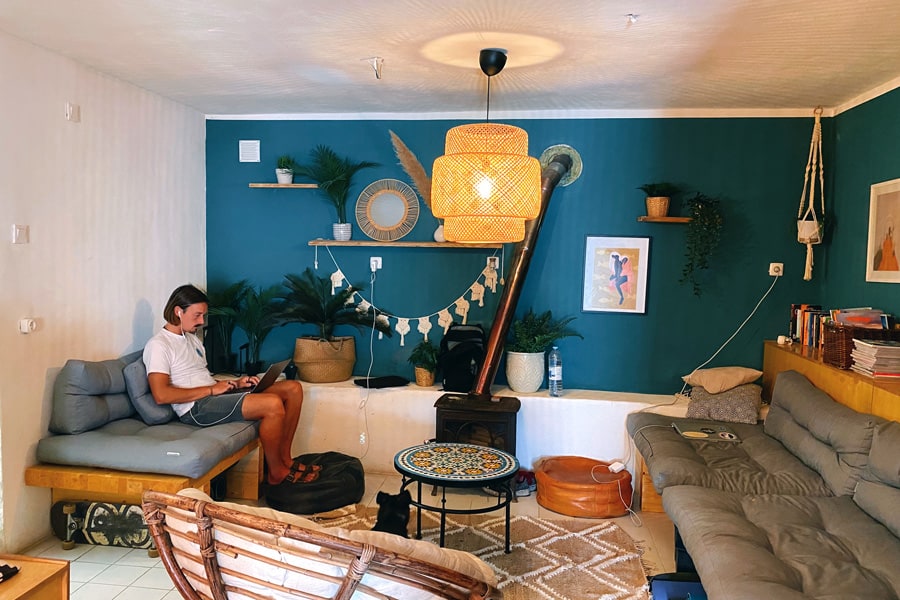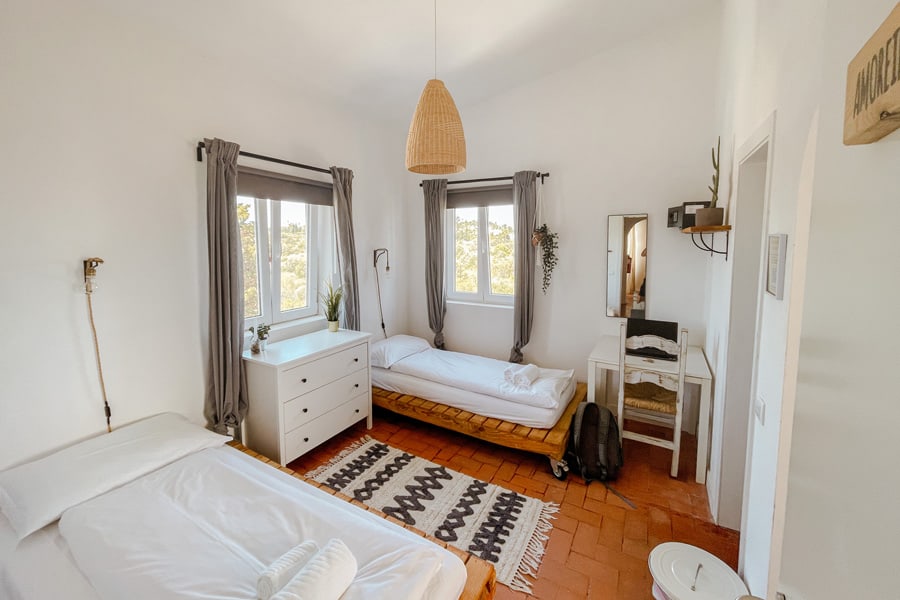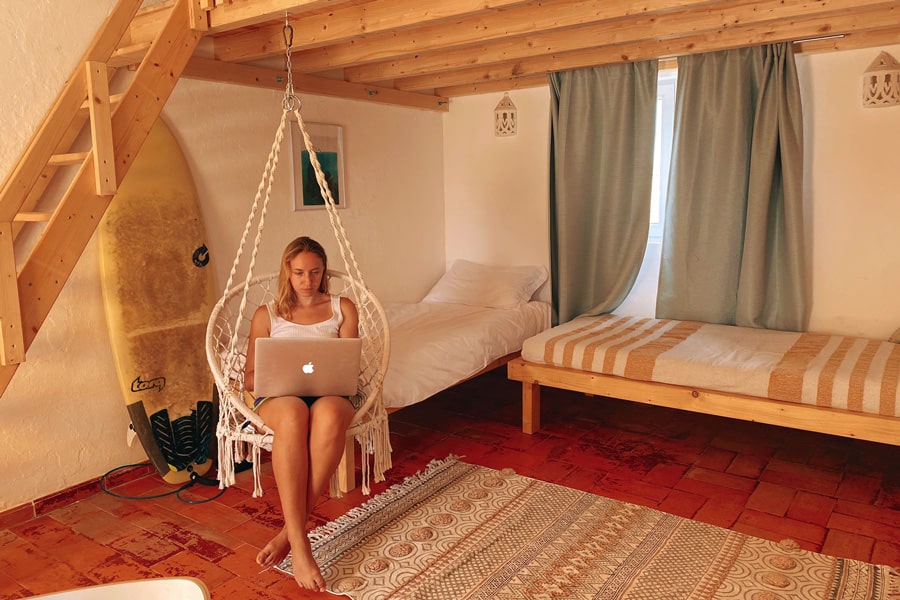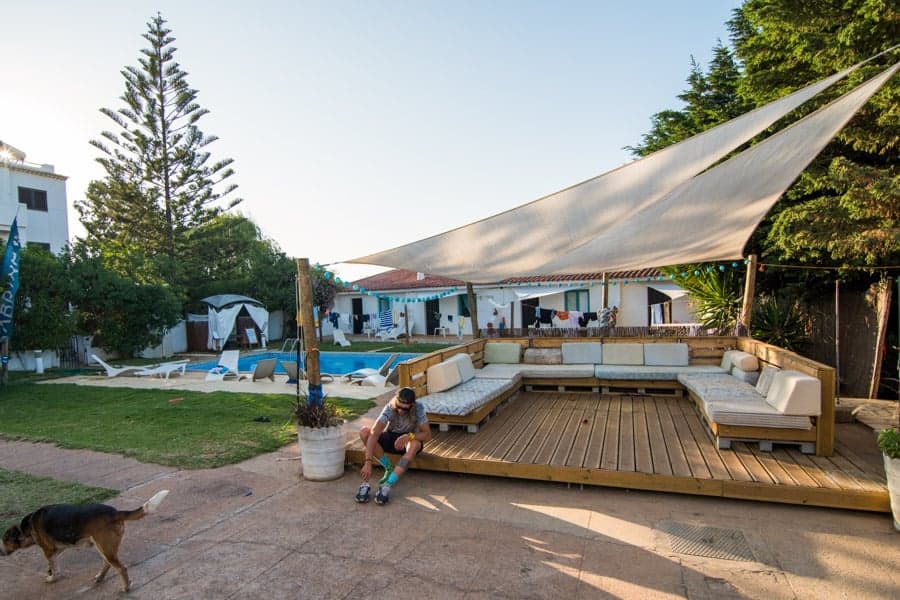 Lagos in Algarve is not only a digital nomads hub in the winter but also a whole year round watersports paradise. With less crowds during colder months you can still practice all the watersports in Lagos and area. Winter is the best time to surf in portugal with big swell on the west coast and consistent south swell just few minutes away from surf house.
Every day we offer surf guiding or lessons, equipment rental, other water sport activities and yoga sessions. Time schedules can be adjusted to the work schedule of our co-workers.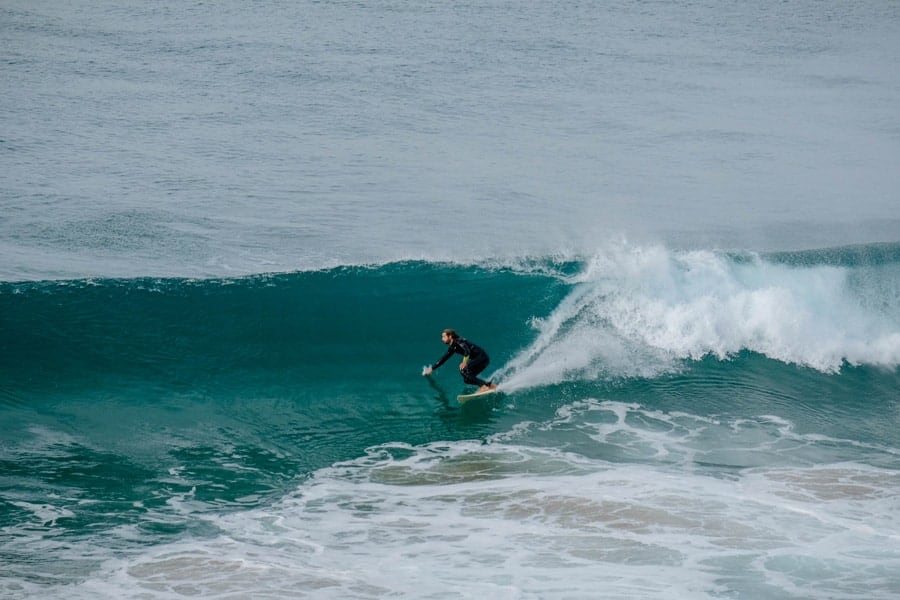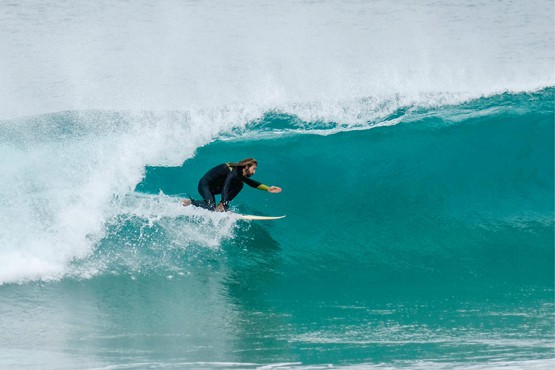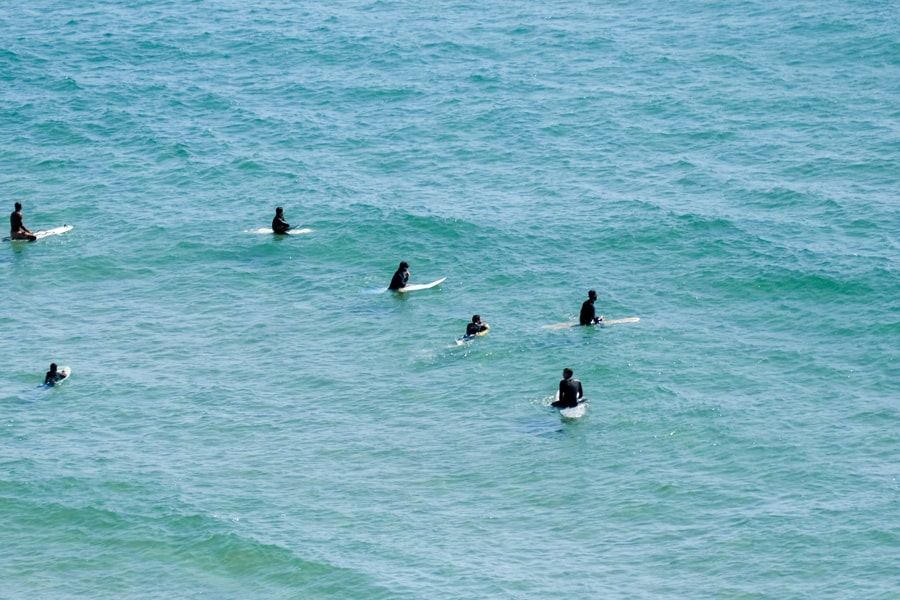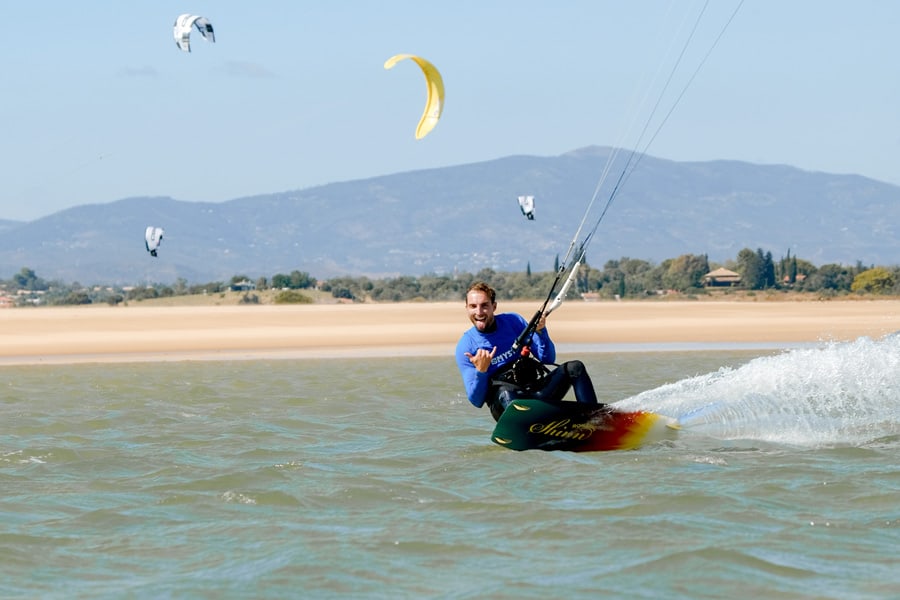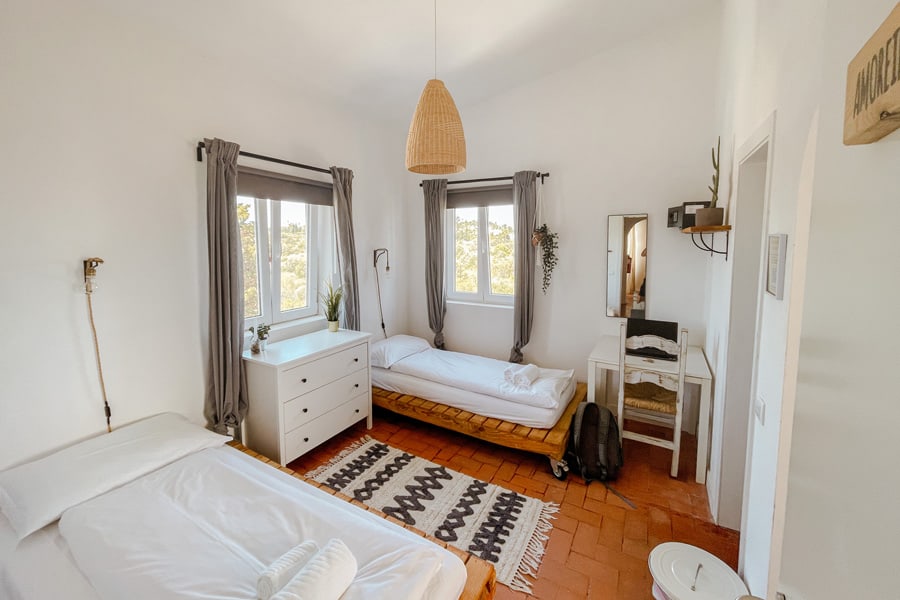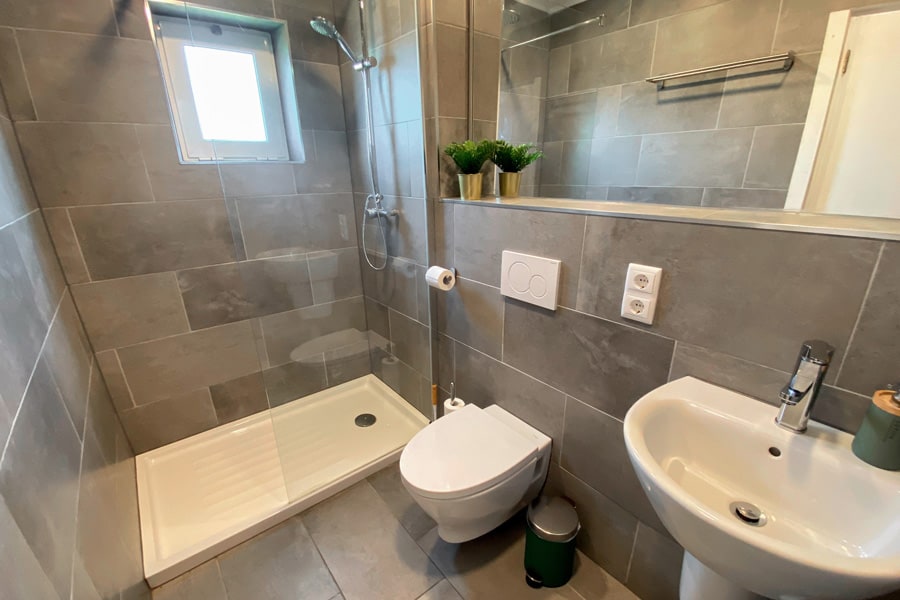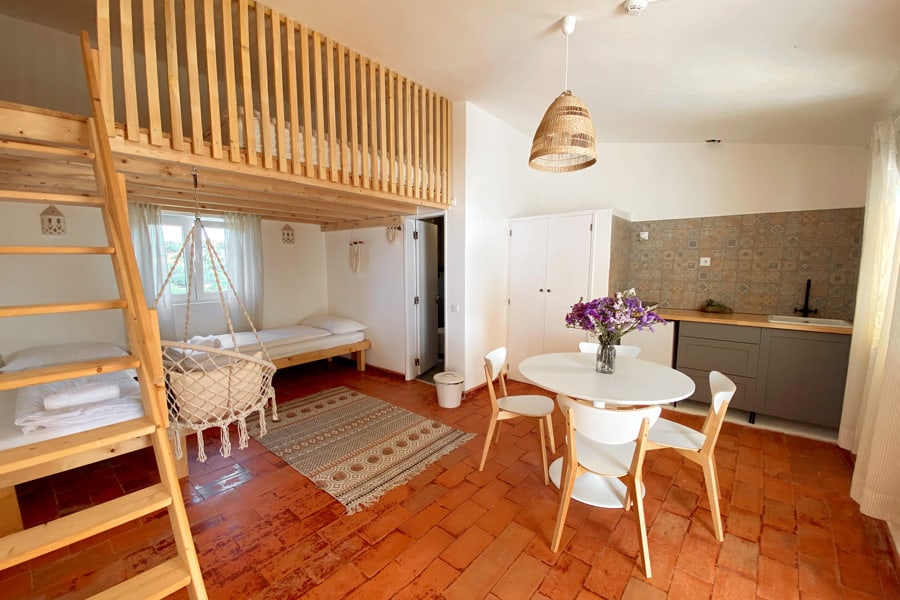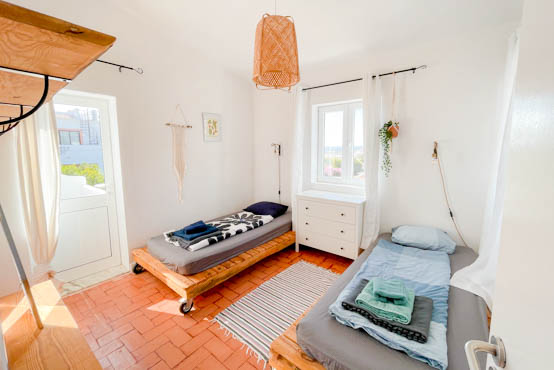 Prices
See our monthly rates:
Private room (1 person *) with a shared bathroom – 700€/month
Private room (1 person *) with a private bathroom – 750€/month
Bungalow (2 people *) with AC but without a kitchen – 1000€/month
Bungalow (2 people **) with kitchen & AC – 1200€/month
Palmito Apartment next door (2 people **) with kitchen – 1200€/month
What's included:
High-speed wifi
Desk in every room
Weekly linen change on request
Housekeeping service on request
Access to kitchen
1 Free yoga class
Community activities
Electricity bill
( * extra person 200€ /month
** bills included for 2 people)
Prices are valid for min 30 days, and different prices for under 30 days on request
Coliving will only take place from 8th of DECEMBER 2023*
*Bungalows and apartments available from November 2023
During the summer season we offer water sport camps (menu – camps)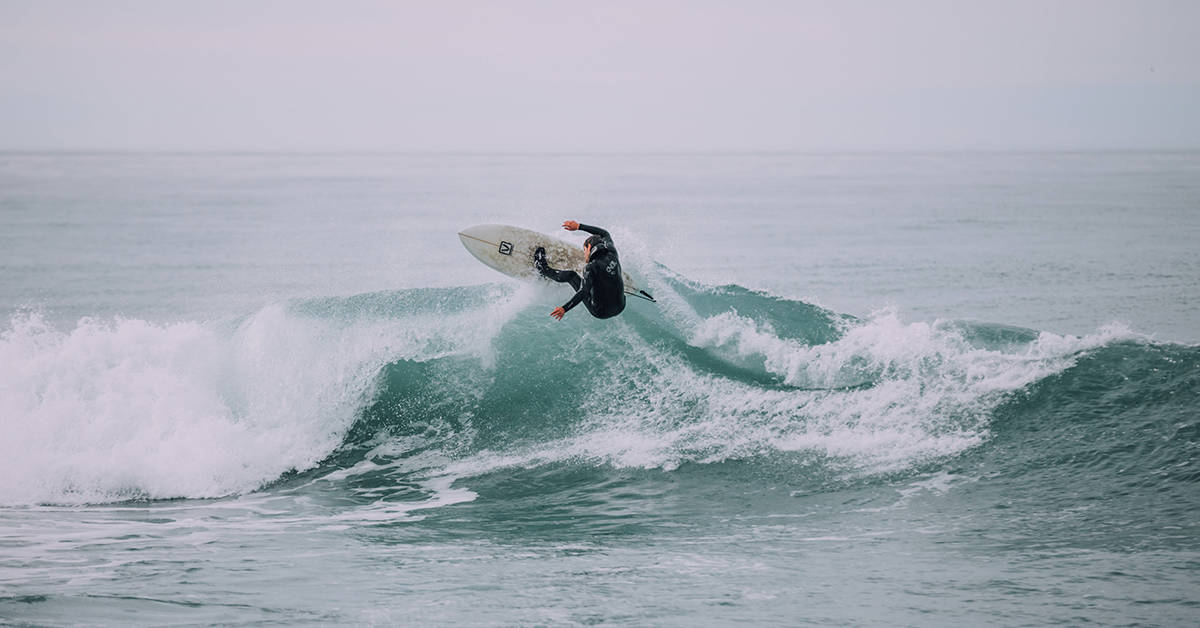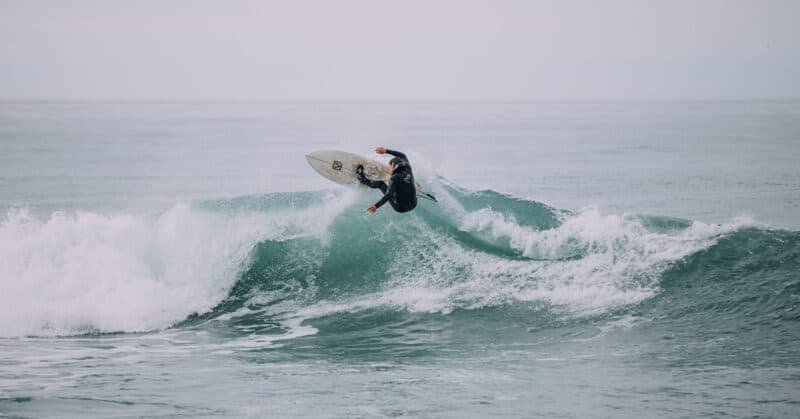 FREQUENTLY ASKED

QUESTIONS