STAND UP PADDLING
SCHOOL IN LAGOS
Flat Water SUP for beginners
First things first, at our SUP courses and trips in the Algarve you first learn the basics of Stand Up Paddling in the flat water of the Meia Praia beach. Our instructors will show you the necessary balance exercises, the right stance and effective paddling.
Flat Water SUP for intermediates
As soon as you feel safe on the SUP, we are paddling along the breathtaking cliffs and caves until the Ponta da Piedade lighthouse. The crystal clear stunningly blue water and red-yellow cliffs offer a uniquely beautiful sight you will never forget.
Wave SUP for beginners
If you are already comfortable on the flat water the next step is Stand Up Paddle Surfing.
We will obviously start in small waves, showing you how to get over the waves, which waves to choose and finally how to ride it. But also surfer's etiquette and safety measures are on the agenda of this course.
For Locals from Lagos concelho, we offer discounted SUP tours packages; more info here
LEARNING
SUP

WITH US MEANS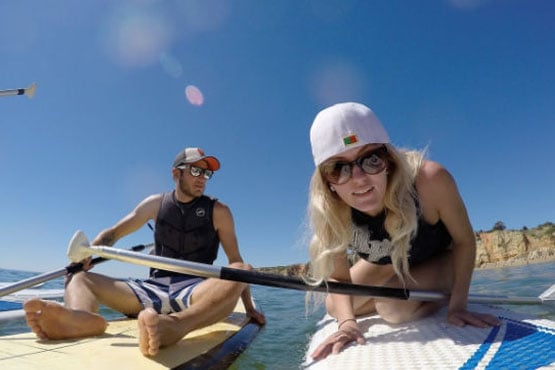 During the courses, we provide up-to-date equipment which makes you quickly enjoying the Stand Up Paddling trip in Portugal – even as a beginner!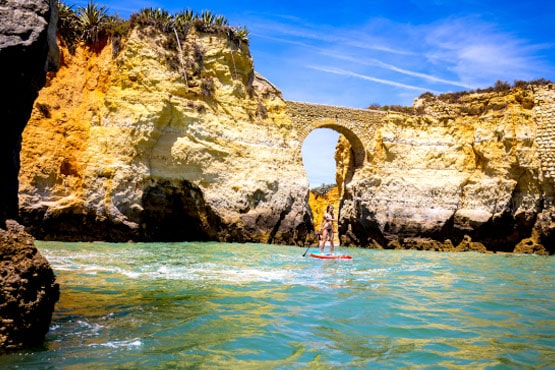 Our kite students are coached by the patient, multilingual and well-trained and certified kite instructors.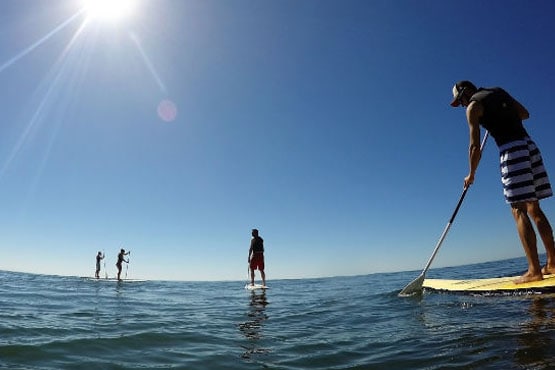 Our SUP trips in the flat water are suitable for water sports beginners and as well for families with children who would like to enjoy the nature of the Algarve in Portugal.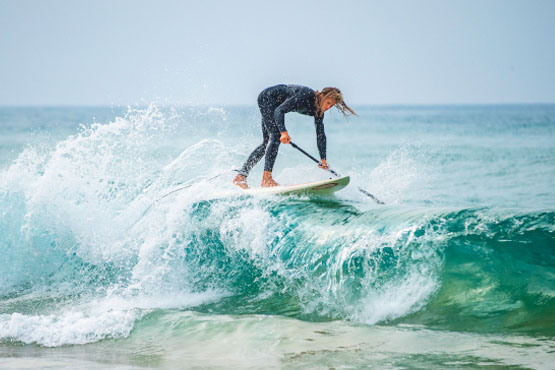 A lot of surfers who have ever tried out Stand Up Paddle surfing have a great pleasure and find it even more exciting than surfing! There is a reason for that – SUP gives you the possibility to surf longer even on smaller waves due to the larger boards.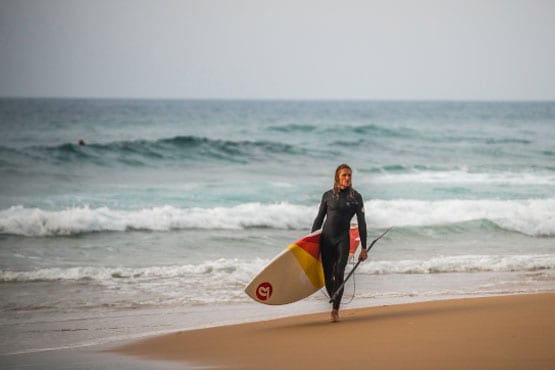 You are taught by certified and skilled teachers who share your love for water and surfing.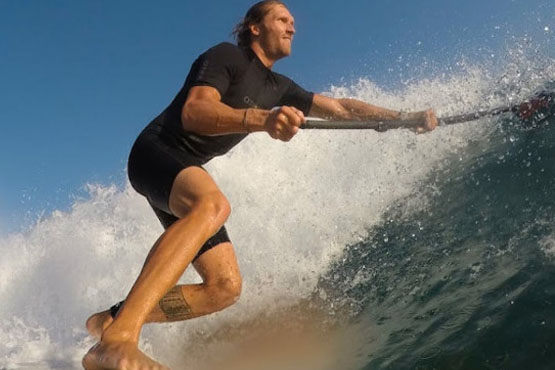 Stand Up Paddling in the waves presents even well-tried surfers and water sportsmen with a challenge and provides a great alternative possibility to practice water sports.