Why is Lagos worth visiting in Autumn? 
Since I remember, fall in Algarve has been one of my favourite times of the year. After hot and busy summer, it brings a lot of calamity into beautiful empty beaches which were completely packed just a few weeks ago.  
Why do I think it's worth visiting Lagos in Autumn then? 
It's warm, calm, and sunny ☀️ ☀️
We usually associate Autumn with rainy and cold weather, but it's nothing like this in Portugal. Every day still brings a lot of sun and t-shirt and boardshorts weather. In November, you can still spend the whole day at the beach with more than 20C temperature and a sunny day. Of course, you will need a hoodie and maybe a jacket in the evening, but once the sun comes out in the morning, it's getting warmer and warmer. 

Sunny empty beach, who would not love this idea in November?
Surfing is on! 
"Winter big waves" are slowly starting to visit Algarve shores in October. With warm waters that are slowly cooling down after summer and less wind during the day, water is just inviting for an epic surf session. Lots of swell with clean waves that are also starting to hit the south coast is a dream time for surf enthusiasts. I would almost forget one of the best things about surfing in Autumn – emptier lineups. If you are lucky and wake up early, you can have all the waves for you and your surf buddies.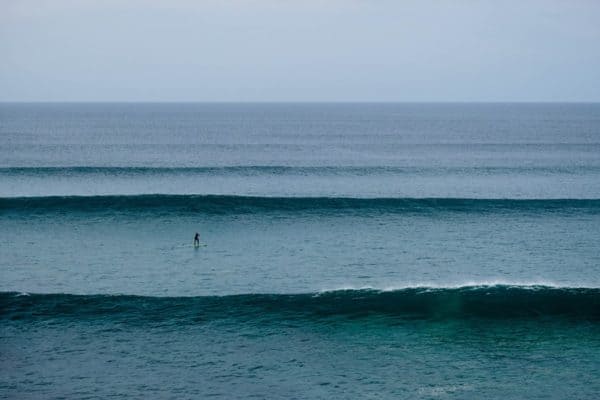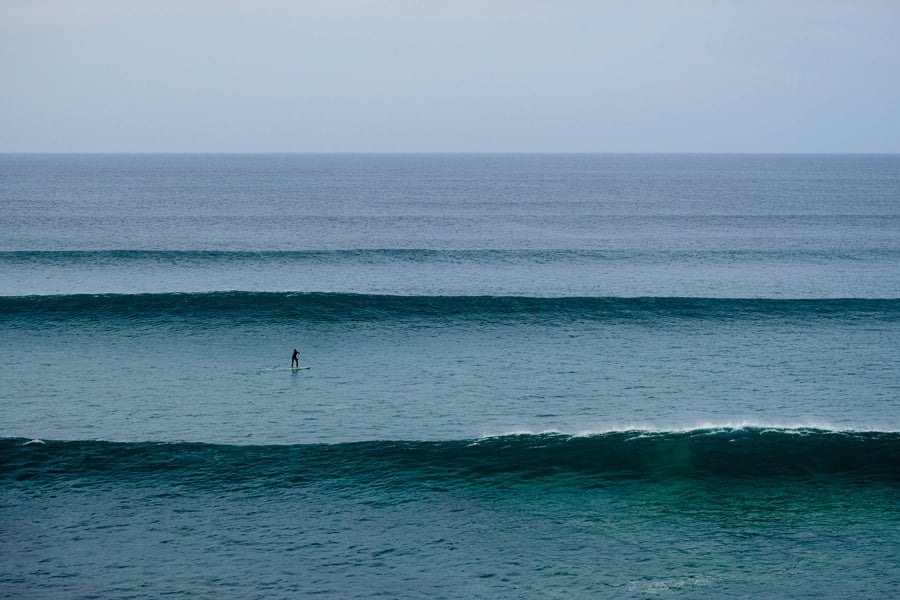 Surfing every day in Lagos is only possible in Autumn and winter.
However, I would still choose fall because water is enjoyable, and a medium-thick wetsuit is enough. 
Low season – lower prices, fewer people.
October, November, and even December are perfect for visiting Lagos with a little budget. Accommodation prices are going down, and flights are getting less frequent but also cheaper. In the camp, we also prepared a special never-ending summer promotion for these calmer months. 
Calm is a keyword here. Everything is slowing down, lots of space on the beach, no need to book a table in restaurants. Lagos is turning into a peaceful, warm paradise with perfect waves and still warm and sunny weather.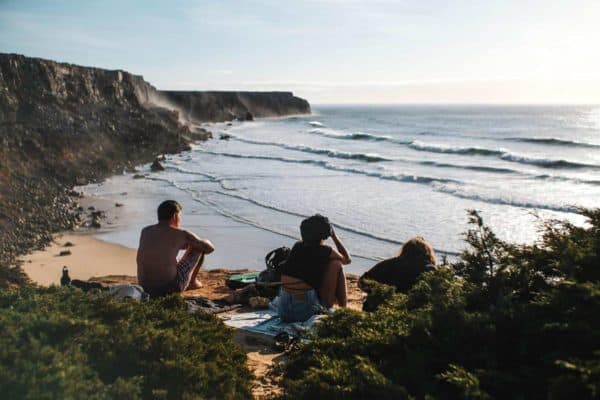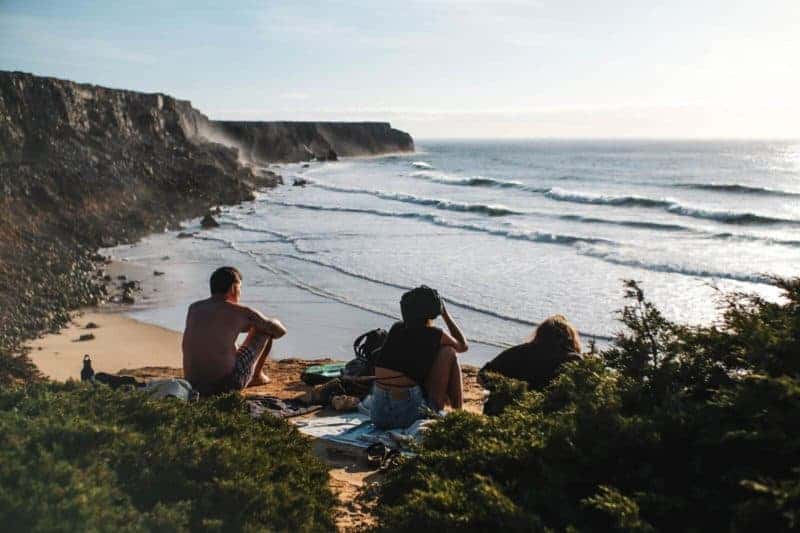 Hiking to beautiful empty beach sounds like a plan?
Time for other outdoor activates. 
When it's not so hot and windy in Lagos, it's time for other outdoor activities. Hike up to Monchique or maybe a mountain bike on the south coast. There are many spectacular coastal trails for nature lovers to explore and admire Portuguese nature waking up and getting greener after dry summertime.
Autumn's months are also a popular bird-watching time, an enjoyable outdoor activity on not-so-hot days. 
Lagos has lots to offer during the autumn months, so if you want to get some sun before winter or enjoy amazing waves, don't hesitate too long and come to Portugal ;) 
If you need any information about surf spots or looking for accommodation, don't hesitate to contact us!