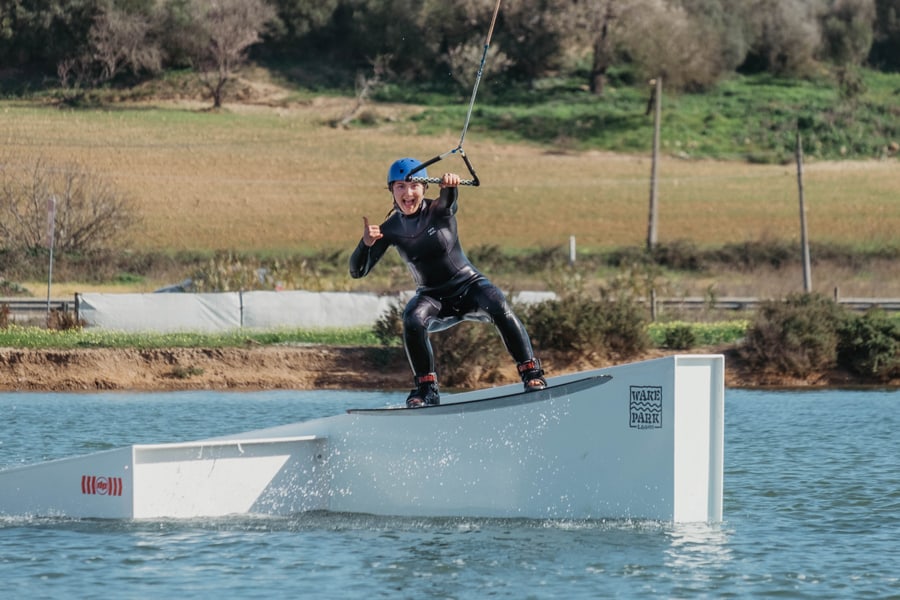 What's new in Algarve Watersport?
Winter is almost finished, snow is melting down somewhere in central Europe and here in Lagos days are getting busier and warmer. Not like "snow melting" warmer more like "bikini time" warmer.  We know some of you are already thinking about your summer holidays so we decided to write something to let you know what we were up to this winter. And we were quite busy bees...
Every winter we make our camp more cosy :)
And this winter was no different, as we decided to completely renovate the bungalows next to the pool. New beds, new bathrooms are just a few things you will see new in our poolside bungalows. Perfect for families and groups of friends with the front seat to the pool. New pictures coming soon...
Except for bungalows, we made a few changes to the bar so our bartenders can let their creativity run wild with new cocktails for warm summer nights. There is nothing better than a delicious cocktail after dinner and a long day of watersport fun.
New obstacles are here!
Wake park Lagos is our favourite place to hang out outside of the camp and this winter Bence with the wake park crew were really busy.
As some of you could see already, we have 5 brand new obstacles in the cable park. We were already test riding them and all of them are definitely a lot of fun. Very playful with a lot of possibilities for creative riders, no matter if beginner or advanced we are sure everyone can enjoy them!
Check them out here:
www.wakeparklagos.com
Winging is the new popular sport!
Flying above the water on a foil board with an inflated wing in the hands feels definitely different than kitesurfing or windsurfing. Similar to both but also different in so many ways winging is more getting popularity in the world year by year. This summer we will be offering wing foiling lessons at Meia Praia in Lagos.
Check out our new video from winging & kiting in Meia Praia!
These are just a few new things that you will see new in the Algarve Watersport camp this summer.
More is yet to come and be sure to follow us on Instagram to not miss it.
If you are still thinking about your trip to Lagos, don't hesitate and book it now!
This summer will be really busy and it's better to book early to not miss the spot. ;)