SURF & YOGA CAMP
IN PORTUGAL
Our Surf and Yoga Camp in Portugal is a perfect place for everyone who needs to escape daily routine and relax close to the nature. Surfing and yoga holidays at Algarve Watersport will be a great idea for all solo travelers as well as groups of friends, couples and families. The schedule of yoga lessons is usually flexible and you will be able to decide if you prefer to have your yoga in the morning, before breakfast and surf lesson, or in the afternoon – to calm your body down and relax after surfing.
WHY YOU WILL LOVE OUR
SURF & YOGA

CAMP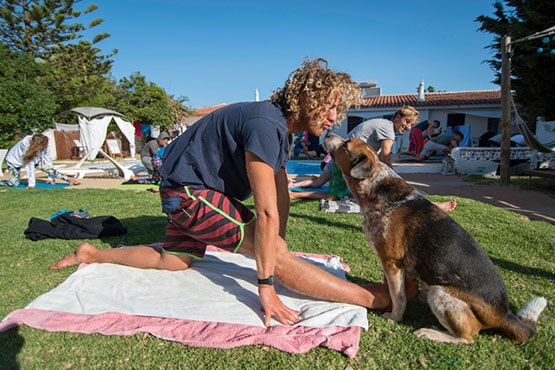 Our surf as well as yoga lessons are perfect for both – complete beginners and more advanced students. The instructors will eighter guide through the very first steps of surfing and yoga or take you to the next level of skills.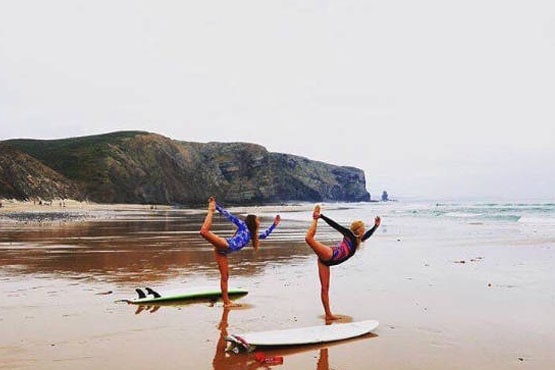 At our surf and yoga camp in Portugal you will stay close to nature and surf on the most beautiful beaches of western Algarve. Wake up early, breath and stretch, jump of the board and enjoy your holidays!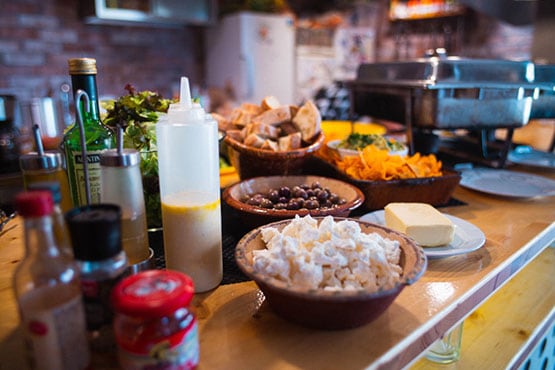 We understand that during your holidays you would like to eat healthy and tasty food. Our breakfasts and dinners are always prepared with fresh produce, we serve lots of fresh fruit and vegetables as well as delicious hot meals.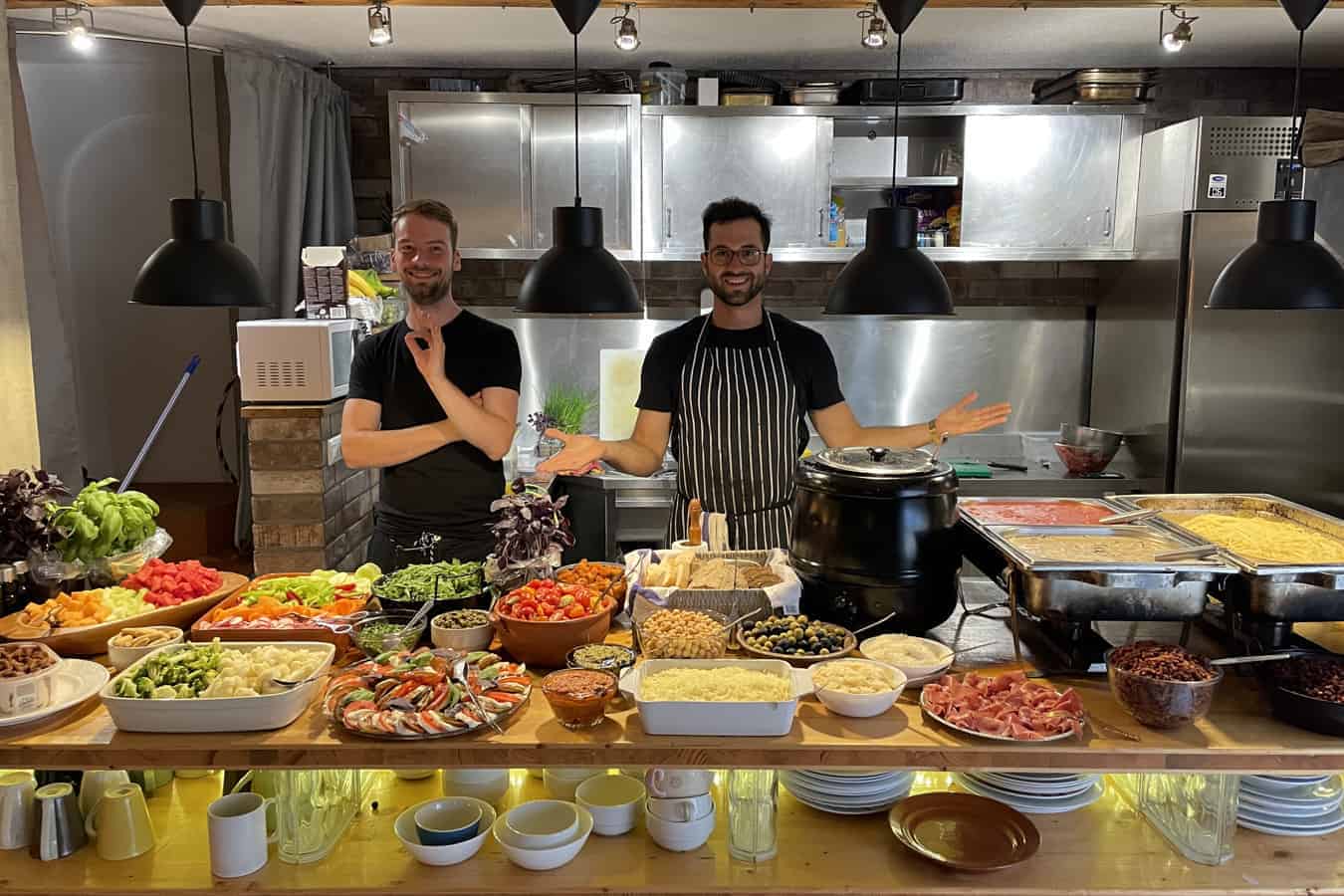 Delicious Food
Our camp if known for its delicious breakfasts and ever more impressive dinners.
Breakfast is the most important meal of a day and in the camp we always want to make sure you will have energy for whole day of action.Breakfast is served every day in a buffet style.
Dinner is served 5 per week at the Kite House. Our cooks are well traveled and have collected recipes and culinary ideas from all over the world. There is always meat and vegetarian options and that doesn't include our amazing starter salad area. :)
Our rooms
Choose the accommodation that fits you the best from our various options. All rooms are renovated and have access to modern-designed bathrooms. You can choose from:
Dorm
Double room
Bungalow
Apartment
Camp facilities
Coming to our camp you will not only have amazing food and professional lessons but also you can enjoy everyday camp as you cosy summer home. In the camp we have
Pool
Chillout areas
Bar – whenever you are ready for a beer
Dinig area
TV for watersport thoery lessons and movie nights
Massage area
Minimum 2 people required for the camp
April- June,
from 695€
July+ September- October
from 785€
August
from 840€
November-April
on request
Camp opens on 02.04.2023 for summer 2023 :)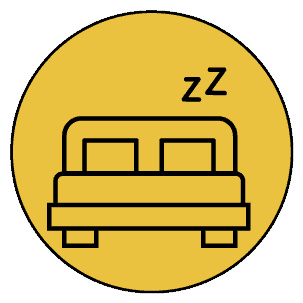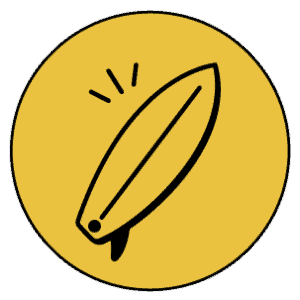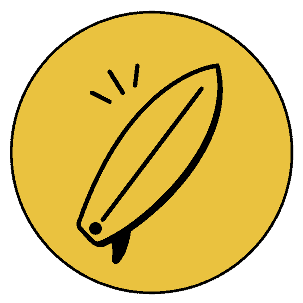 5 days of surfing lessons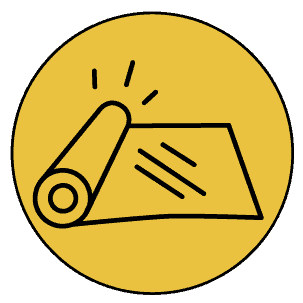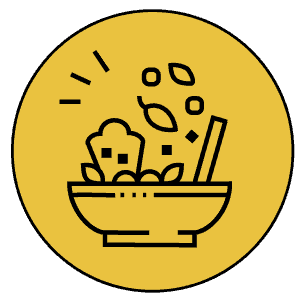 Half board
(7x breakfast, 5x dinner)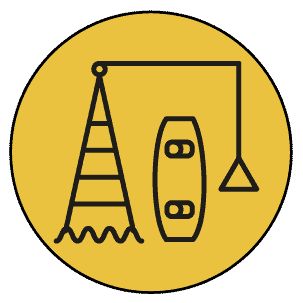 Free 10 min ride
at Wakepark Lagos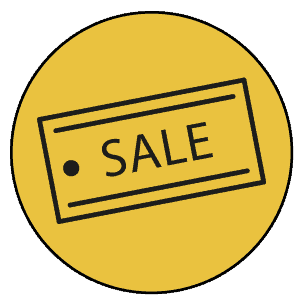 10% discount on equipment at
kitesurfwake.com for camp guests
(pre-order of private wetsuit for the camp possible)
Type
#of people
Price
Dorms
6 beds
Bunk beds with shared bathrooms

Camp price

Doubles
2 pax
Twin beds with shared bathrooms

Camp price + 75€

En-suite doubles
2 pax
Twin beds with private bathrooms
Camp price + 100€
Bungalow (no kitchen)
up to 4 pax
1 big studio with attic and new bathroom
for 4 Camp price
for 3 Camp price + 50€
for 2 Camp price + 125€
Bungalow (w/ kitchen)
up to 4 pax
1 big studio with attic and new bathroom and kitchen
for 4 Camp price
for 3 Camp price + 75€
for 2 Camp price + 150€
Palmito Apartments
2 – 4 pax
Perfect for groups and families, private apartments
for 4 Camp price
for 3 Camp price + 100€
for 2 Camp price + 175€
FREQUENTLY

ASKED QUESTIONS
WHAT ARE THE WAVES LIKE IN ALGARVE?
Adam
2023-03-17T18:10:09+00:00
The Surf conditions
consistent all-year Atlantic swells
lots of different beaches and reef breaks
huge swell window at the south and west coast
wind protected surf spots
A great number of beaches and wind-protected bays, the warm climate, and the consistent Atlantic swells make it a perfect all-year surfing destination. The summer is great for beginners and intermediate surfers because the waves are not as powerful. The winter is the best time for seasoned surfers as the ocean delivers strong winter swells, which result in wave faces regularly higher than 6-8 feet.