SURF SCHOOL & LESSONS
IN PORTUGAL
Beginner Lessons
You are dreaming about becoming a real surfer? Our team of cerfified, experienced and multilingual surf instructors will introduce you to the basics of surfing with the help of special surf boards and equipment at our surf school at the Algarve in the southern region of Portugal . We take you to surf beaches that suit your level of surf skills, famous surf spots like Arrifana, Monte Clerigo or Amoreira. During our surf lessons on the west coast of the Algarve, you will learn the basics about waves, currents, tides and equipment, and also how to correctly paddle and handle the surfboard in the water.
You will always remember the first wave you caught, your take off into your new water sports passion, surfing!
Intermediate Surf Lessons and Surf Guiding
We also offer adequate coaching for intermediate surfers who want to achieve personal surfing goals. Our surf instructors are looking forward to introduce you to different surf spots on the west coast between Lagos and Aljezur. If you think you don't need an instructor anymore as you just want to practice on your own, but would like to go to different beaches, our guides are happy to take you to any beach around the Algarve with the best conditions.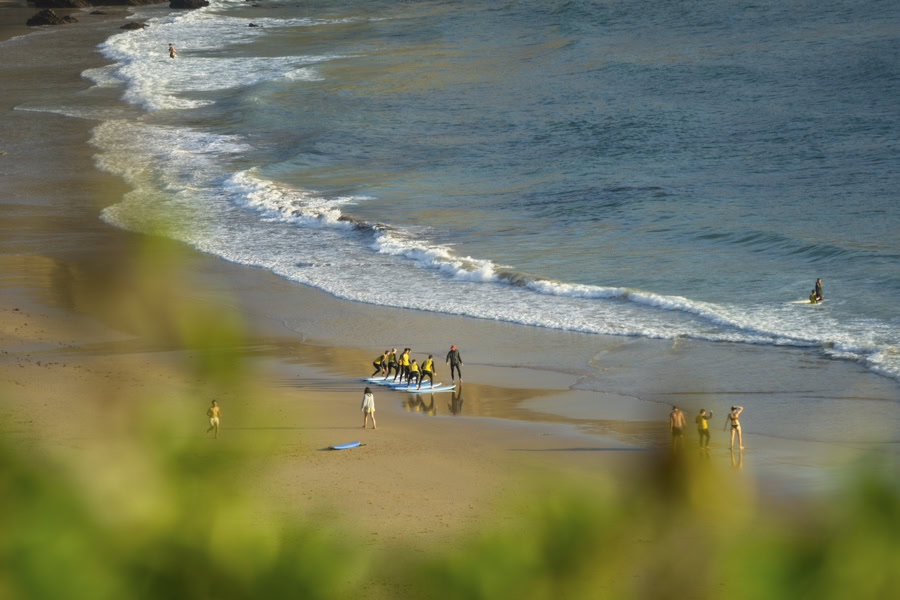 Our three surf spots in Arrifana, Amoreira and Monte Clerigo in Portugal offer the best conditions for surfing in the Algarve at every level.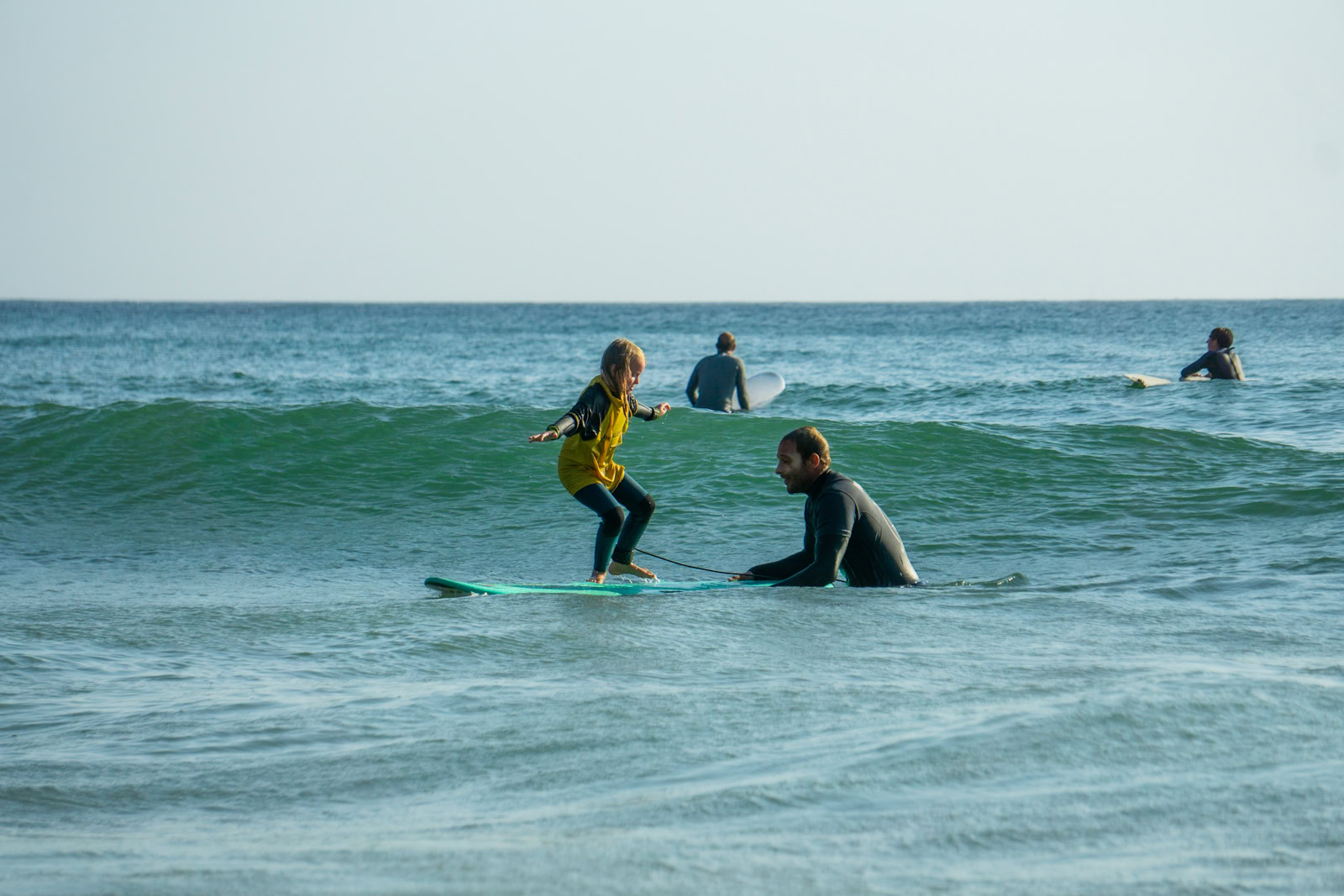 Our experienced and certified instructors with an ISA or FPS license will coach you and ensure you a great time on the water.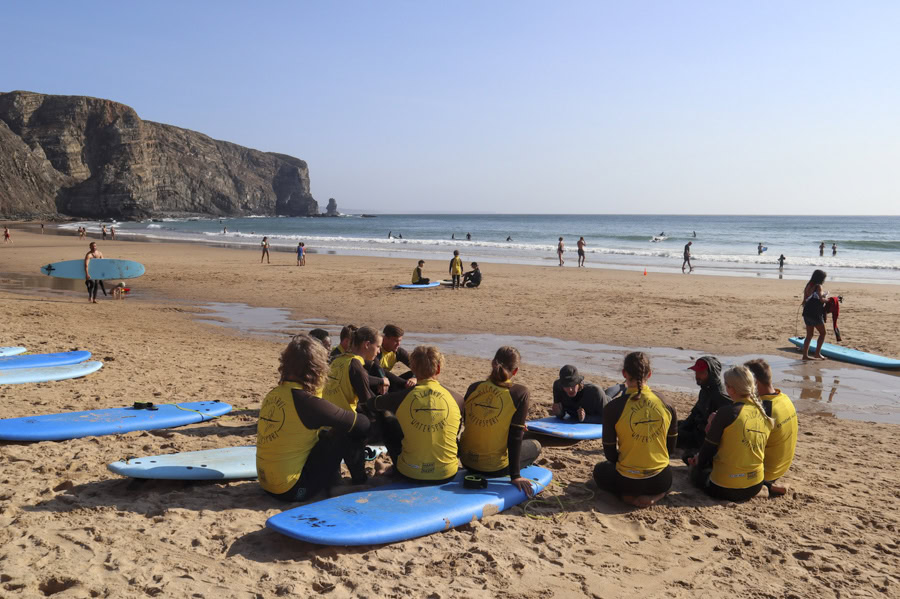 At the beginning of the surf course, you will get to know the characteristics of the waves, currents and tides. Your surf instructor will also tell you the basics about the surf equipment.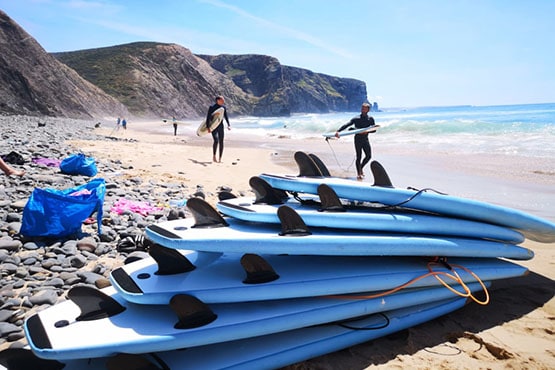 Our surf school in Portugal is equipped with easy-to-use soft boards, which ensure the necessary safety on the water. The long and comfortable neoprene suitsfrom Billabong and Ocean and Earth offer you the best possible freedom of movement and keep you warm in the water for a while.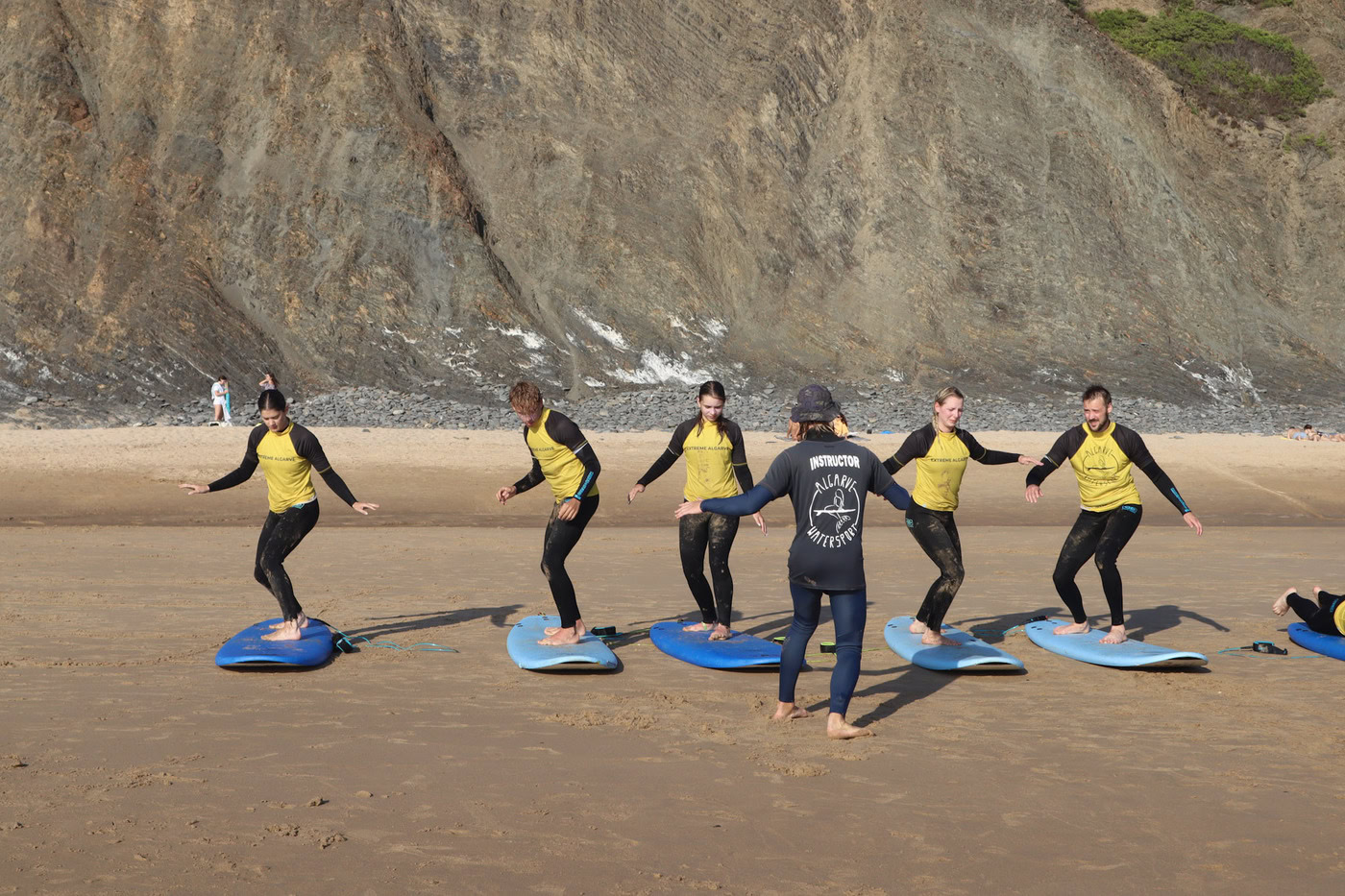 We will teach you everything about surfing in Portugal! At the end of the surf lesson, you will be able to paddle, take-off and dealing with the board without putting yourself or your surf mates in danger.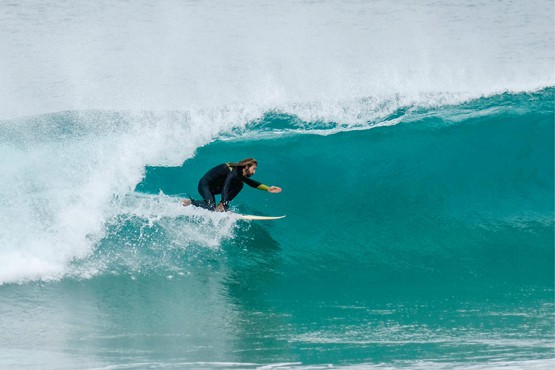 Are you ready to bring your surfer skills to the next level? Our instructors are looking forward to teaching you further surfing competence from the bottom and top turns, duck diving to cutbacks.