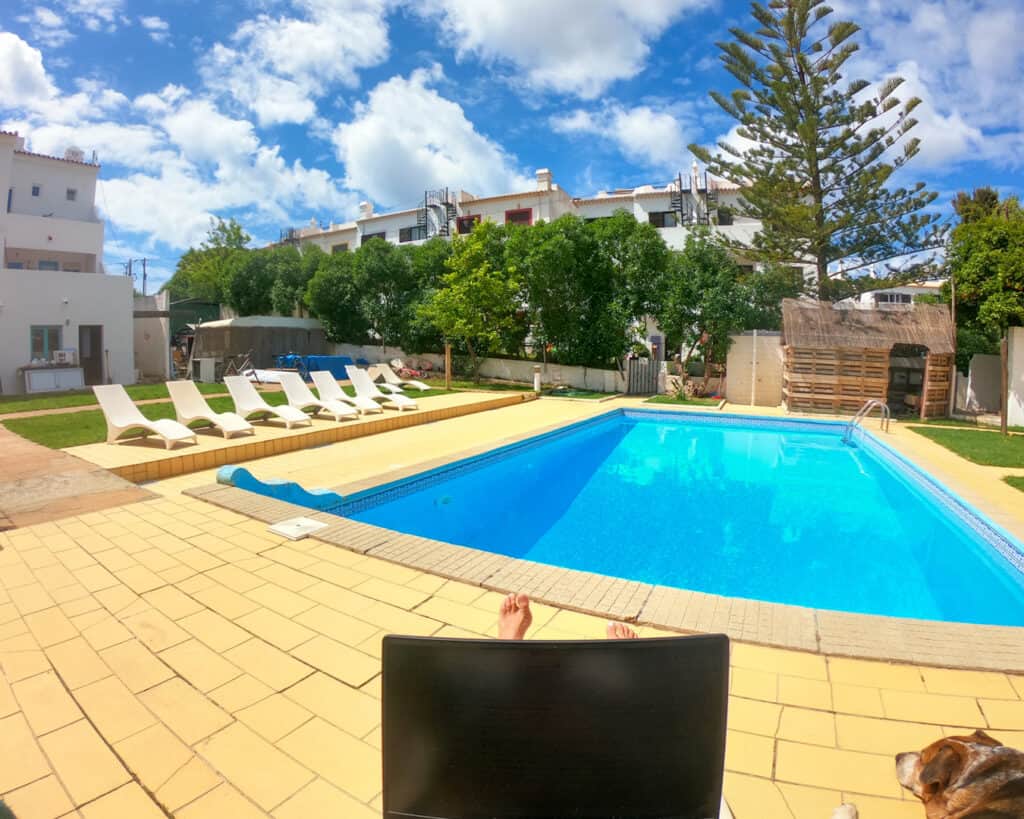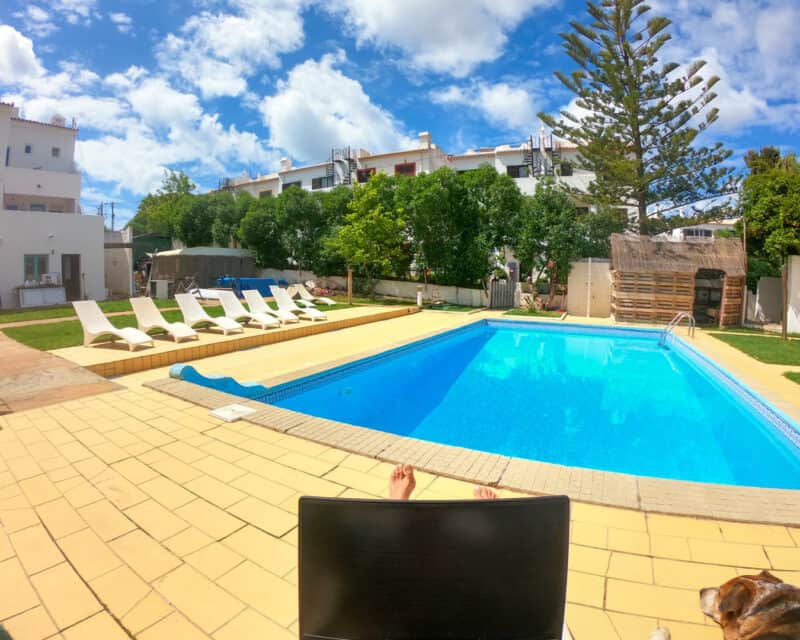 Can't wait to get out? Tired of working from home alone?
We have the solution for all your troubles :)!
Change a lonely home office with unpredictable spring weather behind the window to sunny and warm Portugal full of positive and friendly people!
We totally understand your frustration and boredom with everything closed and your only highlight of the day is going to the grocery store…
What about going surfing before work and maybe even kitesurfing after?
Or maybe a quick ride at the Wake park during your lunch break?
Sounds good, but where?
Of course in our Algarve Watersport camp in Lagos!!
Stay at our camp and enjoy:
-> new coworking space with high-speed internet ( We got fiber this year!!)
-> discounted rates for a longer stay (from 30€/night for a double room)
-> instructors ready to take your kiting/surfing/windsurfing to the next level!!
-> Wakepark just 4 min away from the camp ready for you to jump in for a quick ride
-> Warm and sunny weather every day
-> Guaranteed good vibes only
And Yes, Portugal is already in the last phase of reopening after lockdown. Enjoying restaurants and bars, shops, beaches, and all watersport activities.
"Essential" Travelling is allowed to Portugal with a PCR test done 72 hours before the flight. For now, there is no quarantine from countries: Germany, Austria, Belgium, Denmark, Slovakia, Spain, Greece, Italy, Latvia, Lithuania, Luxembourg, Norway, Romania, Switzerland.
If you are already doomed to work from home, make ALGARVE WATERSPORT a cozy surf camp next to the ocean YOUR HOME.
If you have any doubts sends us an email and we will help you with your decision :D