Our windsurf camp in Portugal offers great opportunity for travellers of all ages to learn windsurfing in Portugal in beautiful setting and safe environment. Children from 6 years of age are welcome to join our windsurf lessons in Algarve! Our windsurf school for kids is famous for well experienced and patient instructors as well as easy, shallow and flat spot.
Let your kids start the journey with watersports with us! Our windsurfing lessons in Lagos include 3 hour session in the water, full equipment and wetsuit. Parents are welcome to join the lessons together with the kids.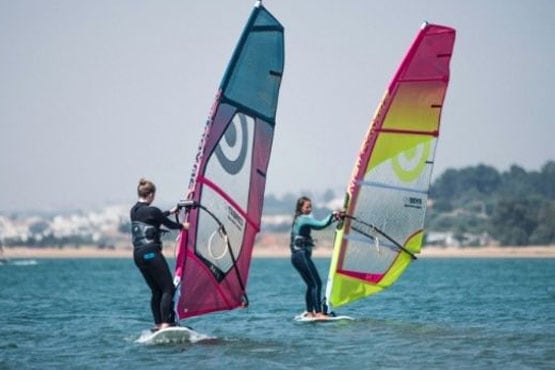 Our high-quality and versatile windsurfing equipment from top manufactures such as BIC, JP, Neil Pryde and Prolimit. You will guarantee you enjoy an AWSome session on the water.
At our windsurf school you will be paired with one of our experienced, certified and friendly instructors, who will teach you how to windsurf in Portugal with lots of fun.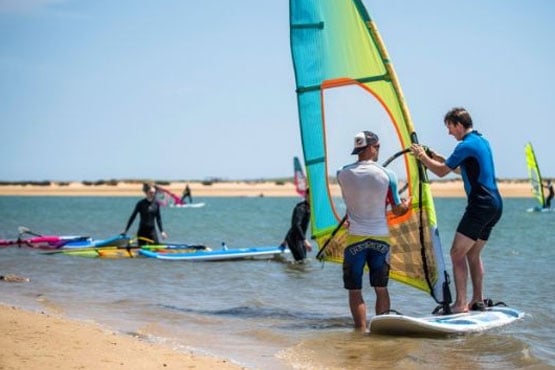 We focus on up-to-date training methods that are tailored to the particular needs of our windsurf students.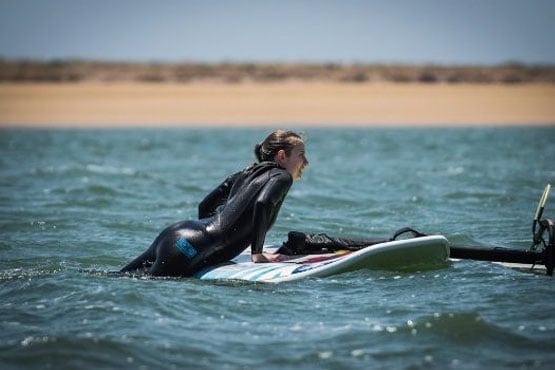 The Alvor lagoon here in the Algarve offers a perfect setting to begin your windsurfing journey. The smooth and calm water in combination with sloping beach ensure a learning experience without frustration, in a safe location.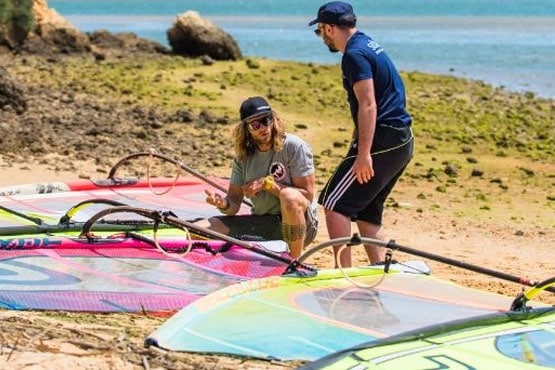 When selecting the sails and boards, many factors, such as age, weight, wind conditions and your personal level, must be considered. Therefore, our diverse range of equipment includes sails in various sizes, from 2-8 m² and boards ranging from 120-200 litres.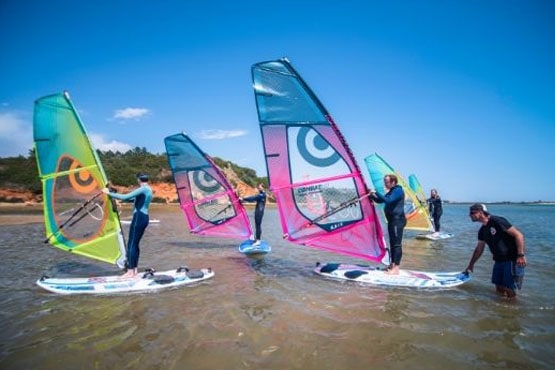 Depending on wind and tide level, the starting time of our lessons can vary occasionally. So we ensure that when you windsurf in the Algarve with us, it will be in optimum conditions!
1 day
100€
2 days
195€
3 days
280€
4 days
360€
5 days
430€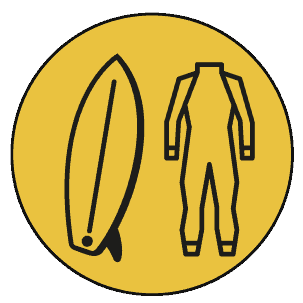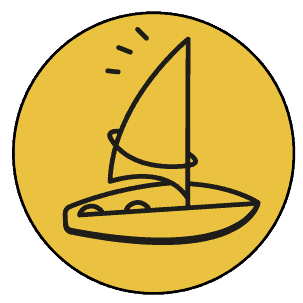 Ca 2.5h (depending on the conditions) windsurf course in group lessons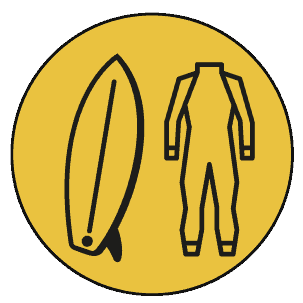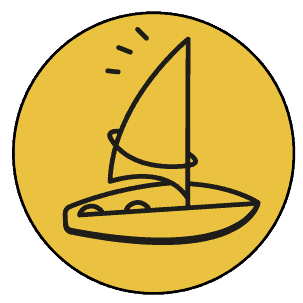 1h with private instructor